Connect with a like-minded Alaska cruise travelers that are actually experienced …been there, and done that! They are eager to share their own stories about visiting Alaska, both from the sea and on the land. If you need help, have questions or want more information, talk to them. They are advocates who love Alaska,, it's people, wildlife, wonders and wilderness.
We're all about real people. Having real conversations. Real time. With real results. That's why our guests feel speaking to us is so awesome!
What could be better than to have someone who could speak with passion about Alaska.
To get started, just give us a call at 800.365.1445. The call is free, and so is the advice, with never an obligation to book.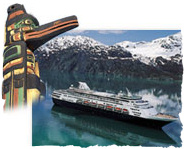 Ask all your questions, take all the time you need. If you do decide to travel with us, that's great.
But, if not, it's still ok. We enjoy sharing our life's travel experiences with you and like-minded travelers, none the less.
Want an example? Read our latest Alaska Land & Sea Vacation Review of our last trip to Alaska, then give us a call.
We've been explored Alaska since 1999. Now, let us take you there!
Raye & Marty Trencher
Certified Alaska Cruise Travel Experts
Alaska Cruises Direct
Visit our web site for a lot more information.
www.amazingalaskacruisevacations.com
Get in touch
Have a question or a comment? Call us at 800.365.1445
---