About Us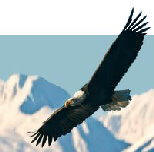 Raye & I are a husband and wife team with more than 30 years experience

cruising the world. Our mission is plain and simple. To provide real-life accounts and expert advice, not just a flood of information. We literarily have cruised "round the world", sailing thousands of nautical miles, visiting ports of call, inspecting ships, sampling itineraries and critiquing shore excursions... And now we hope to pass on that knowledge and information to you. Our stories offer the best possible Alaska cruise options based on your lifestyle, interests, budget, travel experience, etc....plus we'll point out where to get group rates( without joining a group!), free upgrades, shipboard credits and other amenities or discounts. Get advise about tipping; packing for Alaska; clothing; flights and schedule options; shore excursions, proper immigration documentations and much more. We tell you how to avoid travel scams and common travel mistakes, and share insights on the latest Princess Alaska cruise news and how it affects your vacation planning.
Questions? Need Help? More Information? Call us at 800.365.1445
---
---
---
Shore Excursions - Alaska
Why Pay Cruise Line Rates, less Crowded , Better tours, since 1990.
---

---
Did You Know: Grizzly bears have been a threatened species since 1975 in the Lower 48 states? Alaska however has over 32,000 grizzlies. Considering Alaska's population is only 670,000, that's 1 bear for every 21 people. Alaska is home to magnificent glaciers, giant halibut, hardy outdoorsmen.... and lots of moose. Alaska has 39 mountain ranges. Did you know? The larger ranges include: Alaska Range, which includes 20,320 foot Mt. McKinley, the continent's tallest peak , Aleutian Range, a volcano-ridden range on the Alaska Peninsula, Brooks Range, which is above the Arctic Circle; the Continental Divide runs through it and Boundary Ranges, along the Canadian border of the Inside Passage.
---
Ask an Alaska visitor about his or her trip and you'll likely hear tales about the state's exotic and awe inspiring wildlife. Chances are, you'll be regaled with stories and photos of the encounters with Alaska's wildlife. And who can blame them? Pictures of Alaska's moose, bears, caribou, bald eagles, whales and dozens of other wild species can be a trip's best (and most memorable) souvenirs. For those who cruise Alaska by sea, there's the opportunity to spot the breathtaking breach of a humpback whale or soaring seabirds such as puffins, terns, gulls, eiders and many others. Learn more about wildlife viewing in Alaska
---
| | | |
| --- | --- | --- |
| | CRUISE TRAVELER MAGAZINE | Home |
Princess Cruise News - Princess Cruise and Cruise Tour Blog
Your Ultimate Princess Alaska Cruise Guide. What To Know. Where to Go. What to See. Where To Save. Find the best Alaska cruise deals. Latest news. Tips and tricks to have a successful Alaska cruise vacation.
---
---
Alaska Cruise Packing Tips
From May through September, temperatures range from 40°F to 70° F during the day and drop into the 30's and 40's at night. The best way to prepare for this range of temperatures is to dress in layers and to be prepared for anything from bright sunshine—don't forget those sunglasses—to light rain.
Here's a list of items to include when packing for an Alaska trip.
Waterproof jacket
Wool or fleece sweater or liner
Turtleneck or a comfortable protective long sleeve shirt
Comfortable footwear suitable for hiking and walking in wet conditions (Be sure to break in new shoes before your trip.)
Good socks
Warm hat/rain hat
Gloves
Insect repellent
Sunscreen
Travel umbrella
Good camera with extra batteries and variety of film speeds
Spare memory card and battery for digital cameras
Travel-size binoculars
Sunglasses
Day pack/backpack
More Alaska Cruise Packing Tips
---
Alaska

The Last Great Frontier

Double Decker

Domed Glass Rail Cars

!

Majestic Views

Discover important travel savings advice and get ALASKA Ports-of-Call Information, Destination Overview, Alaskan History, What to See and Do in Alaska, Dining, Hotels, Cruises, Alaska Fun Facts, Local Events. Get your FREE copy of Raye & Marty Trencher's "Alaska Cruise Traveler Report. Get it Right Here.

Whales, Wonders and Wilderness... That is Alaska!

Alaska is a grand American Vacation destination you don't want to miss! We hope these stories help you plan your travel to Alaska. Learn More:

Alaska Cruise Tips: About Alaska

© 2013

a

laskacruisesdirect.com /

2013 Cruise Direct Online. A Travel Direct Company

ALL RIGHTS RESERVED - Fla. Seller of Travel Reg. No. ST-31254
---
Four Great Ways to See All the Best of Alaska
Seeing all the best of Alaska has never been more accessible!
Did You Know?
Princess offers a variety of land & sea vacation experiences, from options that start from just $299 more than a 7-day cruise, up to fully escorted programs that include a tour director and most meals.
:
Denali Explorer
Their most popular option includes up to four nights at Denali and sightseeing activities with most featuring exclusive Princess rail service
:
On Your Own
Starting from just $299 more than a 7-day cruise, these options give you the flexibility to create your own adventures.
:
Off the Beaten Path
Visit Wrangell–St. Elias National Park, the Kenai Peninsula, plus dazzling Denali National park
:
Connoisseur
Deluxe escorted options that include a tour director, most meals and multiple days at Denali and beyond.
Alaska Cruises and Alaska Cruise Tour Videos
So incredibly beautiful, you'll think you stepped into a painting. This is Alaska as seen from the panoramic perspective of your dazzling Princess cruise ship...
This is Alaska as seen from the panoramic perspective of your dazzling Princess cruise ship. Monumental glaciers are natures draw and Alaska's waterways reveal more of these thrilling Ice Age giants than anywhere else on earth. Alaska's Inside Passage is one of the most scenic sea-lanes in the world, home to bald eagles, whales, sea lions, otters, brown bears, mountain goats and flocks of seabirds. Plus you'll visit a variety of flavorful ports of call full of rich history and native culture.
View :
Alaska Cruise and Cruisetour Videos featuring Princess Cruises
Alaska Insider Tips
Find the best Alaska cruise deals. Latest Alaska Cruise News. Tips and tricks to have a successful Alaska cruise vacation. Such as our Ultimate Alaska Packing List. The definitive cruise guide. A must read, before you plan your next cruise...read about exciting locales in Alaska Destinations Uncovered..or read about readers favorite cruise lines that sail Alaska. Find cruise deals and consumer reviews. Add your own comments, write an article. Post to Facebook, Twitter, Pinterest. Share the experience.

We tried to keep it a secret, but the word got out. Now it's your Free...
141 Page Alaska Cruise Traveler Report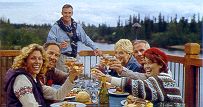 Exclusive Mini-Group Rates.
3 Couples or more extra savings. Families of 4 or more. Save even more!
Learn All About It.