Ready to start planning your next travel experience?
Free Planning Advice - 800.365.1445.
Are you looking for advice and expertise from a travel & destination expert, from travel advisors who are subject matter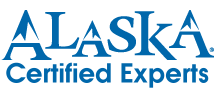 experts and specialists in Alaska cruise travel. We'll listen to you and understanding your unique preferences and interests, we'll share our "been there-done-that" destination expertise and help you curate a journey that's tailored made specifically for your wants and needs. We know you're looking for the ultimate value, and we know you want a professional to handle all the details, so you'll travel with confidence. You know, savvy travelers turn to trusted experts for advice and expertise. That expertise plays out through all stages of the process, from expediting planning to providing a higher level of service and knowledge. For example, according to Travel Weekly's Consumer Travel Survey, nearly half (47 percent) of all travelers who use travel agents find those agents online. The majority are searching for travel agents who demonstrate expertise in the area of the travelers interest.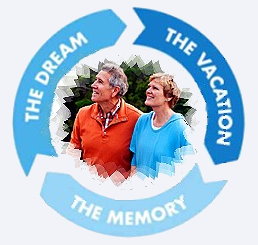 For some, the decision about who to do business with is easy. Even though we created websites that set the scene to help build excitement and desire for travel, people want more. People want to read about our background, our passion and our extensive experience traveling throughout the world. 20 years ago, we fell in love with cruise travel, and we wanted to share our first-hand experiences with everyone. And so we offer personally curated cruise packages, many of which are based on our own experience.
We know you have choices, so why choose us?
Take advantage of our first hand "been there-done-that" knowledge, recommendations and experience. Our service begins with putting a personality and a face, a real knowledgeable well-traveled cruise expert, not an order-taker, behind the phone line. Chances are that we've been where you want to go and, our local knowledge is second to none. We help you sort through all your options to make informed decisions about what to do and when. We assure you receive the very best value and all the bonus extras available, no matter your bucket list or budget.

We have access to the best deals and biggest discounts, special offers and the perks you want. Perks like free cabin upgrades, onboard credits, special amenities and more.

We know you lead a busy life, so we help manage the many and important details. We recommend memorable shore excursions and land adventures.

We Provide advice and support before, during and after your trip. We build dream vacations, Not orders: Understand that we're not a something-dot-com just taking orders.

You never pay fees for our services or expertise - even the phone call is free!

There are no hidden fees, no pressure, no time line. You can call us, ask all your questions, get the answers, with never an obligation to book. We'll help you save on your vacation with some of the best deals and travel tips around. We'll help you avoid any costly mistakes so you can focus on making and sharing memories, long after your trip is over.

We don't just provide information. We share with you a wealth of insight, insider tips, expertise and true inspiration
Our Commitment To You
Technology, innovation, social interaction, and lots of news and information have always been at the heart of what the internet is all about. However, we believe that personalized service tops them all.
So, when it comes to service, we're committed to doing the very best we can for your entire planning and booking experience.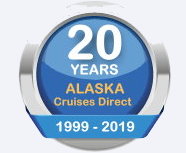 Our commitment to every guest:
:: Respect your time.
We created a proactive and personalized service platform, with Certified Alaska Cruise Experts, you can actual converse with over the phone. Unlike others, who have call centers staffed with uninformed and untrained order takers. Frankly, speaking with us and sharing our insights, expertise, and experiences with you is the best way to communicate. Call us toll-free at 800.365.1445. Have that conversation, it will be time well spent.
::
Simplify your experience.
Providing our guests with helpful information with direct connections to our Alaska cruise line partners. No need to waste time and energy browsing back and forth all over the internet.
::
Make the experience the best possible
From our travel offerings to our people, we're committed to delivering the best experience possible, so you can do more on your vacation and enjoy more of what you love when you get there.
Ready to start planning your next travel experience? Talk to us.
Cruise travelers have thousands of advisors to choose from. Why should you choose us among all the others? Simply said, it's our knowledge, expertise and passion in everything we say and do for clients. If you love what you're doing in life, clients recognize that. Call us at 800.365.1445. The call is free and so is the advice. Take all the time you want. Ask all your questions. And even if you don't book with us, we're still happy to share of travel experiences with you. Speak to one of our Certified Alaska Cruise & Cruisetour Experts to discuss your dream "bucket list" vacation.

REQUEST A PRICE QUOTE
Looking for a Great Deal? We'll help you find it!
► Click Here. Request a FREE no-obligation Cruise or Cruisetour Price Quote from your choice of 9 cruise lines.


You can also order a free brochure, or find other resources.
To make a reservation, or get answers to your questions,
just call us at 800.365.1445
---
More About Us
When you call us at 800.365.1445 you will connect with like-minded Alaska cruise travelers that are actually experienced, having been there, and done that! They are eager to share their own stories about visiting Alaska, both from the sea and on the land. If you need help, have questions or want more information, talk to them. They are advocates who love Alaska,, it's people, wildlife, wonders and wilderness.
Our efforts focus on working hard to build great lasting relationships by invested in getting to know our client's personal passions and finding experiences that are tailored to what they wish to discover. By developing our knowledge of your interests, preferences, and style, we are better able to anticipate your desires and needs. Our Certified Alaska Cruise Experts take that extra step that shows commitment and dedication to creating memorable experiences on an individual personal basis. They also stand by you, every step of the way. The person you speak to on your first contact with us, is the same person you deal with throughout the planning, pre-and post cruise experience. There's no call center here. Our Certified Alaska Cruise Experts want to get to know not just your travel preferences, but also your personal passions. That way, we will be able to suggest to you the right itinerary that connects to an emotional response, which is critical to creating a defining experience and lasting memory for you. Now, building those successful, genuine, long-term relationships with our clients, as well as the cruise lines we work with, is something that occurs over time. So, since 1999 we have been hard at work, getting better at it everyday.
Experience, Education and Expertise
Our Certified Alaska Vacation Planners go above and beyond, providing that "been there, done that" experience, education and expertise, cruise line call centers and others don't. Our staff handles and/or gives advice for every aspect of your trip from ground transportation to shore excursions, and more! Working with a Certified Alaska Vacation Planner makes your trip experience that much better. When it's time to start thinking about an Alaska vacation, we can help you decide on the best destinations, ports of call and share ideas based on your interests, and what is affordable. Our Certified Alaska Vacation Planners are real " Insiders", and will review the cruises, land tours, wilderness lodges, rail, and more. They can help you pick the cruise line, land tours and itinerary that best suits your interests. Our Certified Alaska Vacation Planners have traveled the Inside Passage, cruised the Gulf of Alaska and explored interior Alaska, including Denali National Park many times - so you will be working with a Certified Alaska Vacation Planner who has experienced Alaska first hand!
The Value of Knowledge And Know-How, from Alaska Certified Experts.
We have Certified Alaskan Cruise Experts who are eager to help you sort through all your options, answer all questions, give you their best advice and book your cruise or cruise tour. Certified Alaskan Cruise Experts have years of hands-on destination experience and expertise in travel to Alaska. And, we're a Top Selling Agent in North America...so our buying power and connections go a long way to getting you a great deal! Plus, we offer some amazing shore excursions. Choose salmon fishing, taking a helicopter and flight see over and land on glaciers, kayaking, trekking, panning for god or feel the exhilaration of riding a dogsled, Alaska shore excursions are all adventure!
Need Help? Have Questions? Want More Information.
Sometimes it pays to put yourself in the hands of the experts. Discover extraordinary fun, must-do experiences and savings with a well-planned Alaska cruise vacation. Planning a trip can become like a second job. So many decisions. So many websites. Enough information to fill a book, actually, hundreds of them. That's where we can help. We've organized all the must-see, destinations, sights and must-do adventures into a single Alaska cruise vacation site, Alaska Cruises Direct. You'll get expert guides, find great advice and service, and learn how to maximum the amount of time in each port to enjoy your vacation. We save you the precious time it takes to organize your Alaska cruise vacation and preview the ultimate shore side experiences during your cruise vacation. And, on top of that, show you where to find value priced cruises to save you money. All you have to do now, is relax and enjoy your Alaska cruise vacation. You can make a checklist of what to pack. You may even consult those friends that made a similar journey. If you are meticulous, you will read that robust guide book from cover to cover. Yet no amount of research and extensive travel planning will prepare you for the sheer wonder of Alaska. So, now is a great time to get started. Let us introduce our dedicated Team of Certified Alaska Travel Experts that with just one phone call, [ 800.365.1445 ] review local culture and history with customized guidance for each Alaska destination.
No Initial Deposit Required - Book Now, Take Your Time To Decide. Pay Later
Call us at 800.365.1445 to reserve your cruise with no initial deposit necessary! Right now, when you book an Alaska sailing or Alaskan Cruisetour at least 120 days prior to cruise departure, we will waive your initial booking deposit and place your reservation on a "Courtesy Hold". Giving you up to 3-7 days to decide if the sailing date, rate and accommodations meet your wants and needs. If you choose not to book it, the courtesy hold automatically expires with no effort, nor obligation on your part. Others may charge you up to 10% of your total costs just to hold your reservation. Your original deposit must be paid before the courtesy hold expires and final payment ( your balance due after placing a deposit) will be due around 75 days prior to sailing. Not valid on bookings requiring non-refundable deposits.
Real Helpful People, Not Call Center Operators!
When you work with a Certified Alaska Vacation Planner, you're speaking with an experienced professional, who is assigned to you through out the process. Unlike the cruise line call center, when you never get the same person twice. And, the cruise line operator only has the cruise line interests in mind, not yours. Working with a Certified Alaska Vacation Planner can help make your travel plans better. Better than you ever could on your own.
Ask all your questions, take all the time you need.
If you do decide to travel with us, that's great. But, if not, it's still ok. We enjoy sharing our life's travel experiences with you and like-minded travelers, none the less.
Your Personal Cruise Concierge
Booking a cruise should be a simple and straight forward experience, and for the most part it is. However, we all know about the many details to take care of. Details, that at times can seem overwhelming. Imagine having someone available to assist you with all of your destination, onboard and ashore needs. Our Certified Cruise Travel Experts act as your personal cruise concierge. Creating a curated trip designed to meet your budget, wants and needs. Their advice is free and so is the phone call to reach them. So, call 800.365.1445 to get started.
---