Alaska Ports & Places - Cruise Ports & Excursions
Recommended Things To Do When You Visit Alaska, Make the most of your time in port
by Raye & Marty Trencher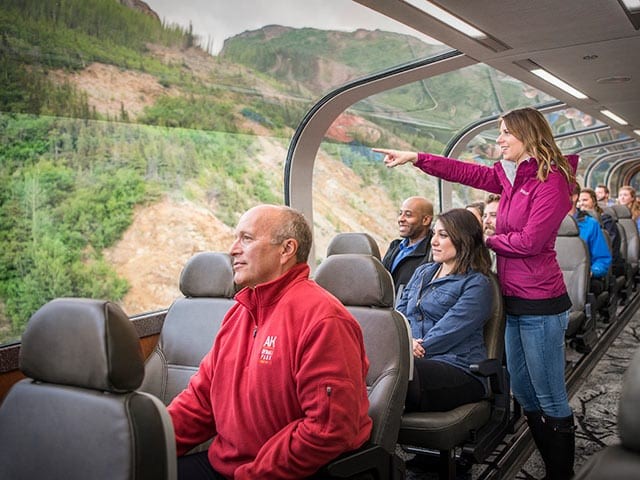 If you're looking for a cruise vacation that's a little bit out of the way and a little bit out of the ordinary, make an Alaska cruise your first choice. If your first thought is "Alaska ...cool!" you're on the right track- even in the mild summer season, you should still pack your sweater. Grab it and get up here because Alaska is a natural wonder through and through, and the coastal panhandle region you sail to is perhaps the most stunning. How's Alaska planning on stunning you? Alaska cruises will do it with quaint seaside towns like Ketchikan and Skagway, and with stunning harbor vistas like Juneau's. Cruising Alaska will also give you a first-row ticket to the best of nature - including fjords, wildlife and mountains galore. "Oh, mother nature... now you're just showing off."
Juneau, Alaska

Astounding ice-capped mountains welcome the cruising traveler to Juneau. Alaska is called the Land of the Midnight Sun, and its capital shines with a wide selection of delicious dining and native Alaskan art shopping. But Juneau isn't just a fun name to say, you know - cruises to Juneau transport you to one of the most beautiful capital cities in America, with once-in-a-lifetime shore excursions that include walking on glaciers, whale watching, and hikes through the country's last old-growth forests.

:: See Alaska's history displayed at the state's leading museums.
:: Touch glacier ice that's thousands of years old.
:: Stroll beneath the mystic green canopy of a Pacific Coast rainforest.
:: See the remains of what was long ago the biggest gold mine in America.
Find Cruises That Visit Juneau, Alaska
Find Shore Excursions for Juneau, Alaska
Ketchikan, Alaska

For more than 100 years, Ketchikan, Alaska has been the gateway to the North. Ketchikan cruises dock along the famed historic waterfront. Check out the flourishing art scene and spectacular totem poles that have transformed this former frontier town into a popular southern Alaskan port of call. Experience the sights, atmosphere and excitement of the Last Frontier as soon as you cross the Alaska border on cruises to Ketchikan.

Catch a demonstration of lumberjacking skills by adroit woodsmen - and woods women.
:: Drop into quaint shops on a historic street that's actually a dock.
:: Visit the Totem Heritage Center, where ancient totem poles, rescued from decay, are preserved.
:: Experience the Tracy Arm Wilderness Area, including exciting close-up views of the majestic Sawyer Glaciers.
Find Cruises That Visit Ketchikan, Alaska
Find Shore Excursions for Ketchikan, Alaska
Skagway, Alaska

Walk in the footsteps of pioneers and profiteers on cruises to Skagway. Gold seekers stampeded to the Klondike more than 100 years ago and built Skagway, Alaska as their lawless outpost of brothels, saloons, and gambling dens. Today, the town is more of a time capsule from the past, with carefully preserved buildings and streets brimming with history. Live the final chapter of America's Wild West era on a Skagway cruise.

::Explore the restored period buildings in Klondike Gold Rush National Historic District.
::Board quaint, antique passenger cars for a breathtaking mountain train ride.
::Follow the trail of the sourdoughs - prospectors who risked their lives climbing Chilkoot Pass.
::Fly to awesome mountains by helicopter and experience the ice fields via dogsled.
Find Cruises That Visit Skagway, Alaska
Find Shore Excursions for Skagway, Alaska
Sitka, Alaska

Sitka is where the Alaska Purchase happened... where the papers got signed and Alaska became part of the U.S. Sitka is not only historic, but huge - it's actually the largest city-county in the country, larger than NYC. Unlike New York, Sitka is low on population, but jam-packed with amazing views of snow-capped mountains, lush green forests and Sitka Bay, itself dotted with an array of tiny islands.

::Explore the coast of the volcanic St. Lazaria Island, from the relative comfort of a speeding ocean raft.
::Cast a line and try your hand at reeling in a local salmon or halibut.
::Scope out some wildlife, like the Alaska brown bear or Sitka black-tail deer, on nearby Kruzof Island.
Find Cruises That Visit Sitka, Alaska
Victoria, BC, Canada

Carnival cruises to Victoria, British Columbia call on this genteel provincial capital, which you'll find perched on the southern tip of Vancouver Island. Packed with reminders of its rich British heritage, Victoria is fronted by water, filled with gardens, and backed by mountains. All the finest sights on Victoria cruises are clustered around the Inner Harbour, from a world-class museum to scenic waterfront parks... plus a deliciously decadent setting for afternoon tea.

::See what's in bloom at Butchart Gardens during your cruise to Victoria, British Columbia.
::Stroll the trim grounds of the Parliament Buildings.
::Investigate the elaborate masks of the native "First Nations" peoples at the Royal BC Museum.
::Wend your way around Inner Harbor past Victoria's most iconic sights.
Find Cruises That Visit Victoria, BC, Canada
Find Shore Excursions for Victoria, BC, Canada
Cruise Hubbard Glacier, Alaska

Cruises to Hubbard Glacier let you to take in one of North America's largest. At a full 76 miles long and six miles wide, Hubbard Glacier - known as a surge glacier or "galloping glacier" - is definitely still galloping. (What we're saying is that it's actually growing in size.) You'll view the glacier from the waters of Disenchantment Bay... but don't read too much into the name! Snowcapped mountains in the distance offer a spectacular backdrop to viewings of this immense glacier - take it all in from the open decks of the ship, or even enjoy it from your personal balcony. You may even catch wildlife sightings (orcas, humpback whales, bald eagles, anyone?) in the surrounding areas - bonus!
Icy Strait Point, Alaska

Icy Strait Point is a sight, alright, for eyes that hunger for the greens of the dense Tongass Forest, the azure waters of Port Frederick, and the spot where these come together. Make landfall here and find yourself in Hoonah, where the native Huna Tlingit tribe have lived for thousands of years. Not quite as old - only about 100 years young - are remnants of the local cannery, a symbol of the industry that put this area on modern maps. Hugely important then but long out of operation, the cannery today is restored and tourable, just one historical signpost in a place as well-known for its natural sights.

::Watch whales and try your eye at sighting a brown bear on the same excursion.
::Breeze from the top of Hoonah Mountain to the beach of Icy Strait Point on a mile-plus zip-line ride.
::Learn about the history and customs of the native Huna Tlingit tribe through interpretive song, dance and storytellings.
Find Cruises That Visit Icy Strait, Alaska
Find Shore Excursions for Icy Strait, Alaska
Cruise Glacier Bay, Alaska

A destination eons in the making, Glacier Bay's pristine landscape makes it one of the top spots on an Alaska traveler's must-see list. Your Glacier Bay cruise takes you through this protected national park spread across 3.2 million acres of southeast Alaska... home to 15 active glaciers, countless seabirds, otters and humpback whales. And an Alaska cruise is the best way to get right in the middle of it! Your experience begins with complimentary maps to help get the most out of the day's sightseeing. Then we invite local park rangers to board the ship, narrate your journey and point out the best sights along the way, throughout the day.
San Francisco, California

Seaports have always been important throughout history... it's about more than just the cargo, but the import and export of ideas. You could say that a city's seaside status almost necessarily creates a crossroads of cultures. All that said, something sets San Francisco apart! Maybe it's the year-round comfy weather that makes people want to spend their time outdoors, or perhaps it's the spectacular food culture, or the history, or the hills, or the architecture. But one thing can be proven: San Francisco is beautiful, arguably the most romantic and cosmopolitan city in the U.S., and all of these elements go into the mix of making it a place you want to be, whether you know it or not. From the world's most recognizable bridge, The Golden Gate, to the quirky, flower-lined Lombard Street...it's no surprise that in SF even a former prison island - you knew we're talking about Alcatraz, right? - ends up being an iconic destination.
::Send yourself to Alcatraz - for a little bit - as you visit the island that housed not only the prison, but a bird sanctuary and the west coast's first lighthouse.
::Walk among the world's tallest trees, between 500 and 700 years old, at Muir Woods National Monument.
::Get some of the city's best views of the skyline - plus, actually, sea lions - at Pier 39 near Fisherman's Wharf.
::Visit San Francisco's amazing neighbors like the charming, arty Sausalito and the serene Napa Valley wine region.
Find Cruises That Visit San Francisco, California
Find Shore Excursions for San Francisco, California
Seattle, Washington

Cruises departing from Seattle are your ticket to some of the most breathtaking scenery on Earth - they'll take you straight to Alaska! But there is plenty to see before or after your cruise, too. Cruises from Seattle dock at the gates of the "Emerald City." Set on Puget Sound in the shadow of Mt. Rainer, Seattle's stunning waterfront can be found curving past skyscrapers, historic neighborhoods, important museums, and the lush, rolling parks that give the city its green nickname. One of the best parts of cruising from Seattle is the opportunity to explore the iconic city, famous for its hip coffee culture and musical tastemaking. From its burgeoning foodie scene to its cultural treasures, this sparkling Pacific Northwest jewel is yours for the taking when you book a cruise from Seattle, Washington.
Vancouver, BC, Canada

Cruises from Vancouver can take you to amazing destinations but you shouldn't miss the opportunity to experience the city's own delights. Relaxed, cultured Vancouver is consistently rated one of the finest cities in the world. Cruises dock directly in downtown, where a thick cluster of crystal skyscrapers is framed by pine-covered mountains. Snack your way through the bounty of British Columbia in a food-filled public market, and meet local artists in their studios. It's easy to get around artsy Gastown, lush Stanley Park and downtown's museums - so pencil in plenty of time for wandering the city on any of the cruises from Vancouver.

::Identify the nearby mountain peaks with the informative plaques on the Canada Place walkway.
::Admire the moody works of Emily Carr, a cherished British Columbian painter.
::Climb through the treetops at the Capilano Suspension Bridge & Park.
::Explore Granville Island, with its Public Market and collection of artists' studios.
Find Cruises That Visit Vancouver, BC, Canada
Find Shore Excursions for Vancouver, BC, Canada

Alaska is one of the most awe-inspiring places on earth.

The largest state in the United States, Alaska is home to 17 of the 20 highest peaks in North America, more than 100,000 glaciers, 3 million lakes, 6,640 miles of coastline, 33,904 miles of shoreline, and more than 70 potentially active volcanoes. From Alaska's majestic beauty to its staggering array of wildlife, it is truly a unique destination.

Sailing on a cruise ship is just the beginning of any Alaskan Tour Adventure. The absolute magnificence and splendor of Alaska can only by air, land or sea, exploring the wonders of Alaska Tours and excursions will be a once in a lifetime experience.

---
AD
At Shore Excursions Group, we offer an extensive selection of exceptional Alaska cruise excursions providing our customers with reasonably-priced opportunities to experience the best of Alaska. We've even made it easier for you to design your Alaska shore excursion itinerary by creating a selection of Multi-Port Packages that include three of our most popular excursion tours at a discounted price. We offer three different varieties of Alaska shore tour packages - value, active and adventure - tailored to your personal travel style. Or feel free to create your own itinerary by choosing individual Alaska cruise excursions for each port that you visit based on your specific interests and budget.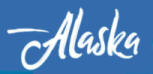 _____________________

About Us
Connect with like-minded Alaska cruise travelers that are actually experienced, having been there, and done that! They are eager to share their own stories about visiting Alaska, both from the sea and on the land. If you need help, have questions or want more information, talk to them. They are advocates who love Alaska,, it's people, wildlife, wonders and wilderness.
Our efforts focus on working hard to build great lasting relationships by invested in getting to know our client's personal passions and finding experiences that are tailored to what they wish to discover. By developing our knowledge of your interests, preferences, and style, we are better able to anticipate your desires and needs. Our Certified Alaska Cruise Experts take that extra step that shows commitment and dedication to creating memorable experiences on an individual personal basis. They also stand by you, every step of the way.
The person you speak to on your first contact with us, is the same person you deal with throughout the planning, pre-and post cruise experience. There's no call center here. Our Certified Alaska Cruise Experts want to get to know not just your travel preferences, but also your personal passions. That way, we will be able to suggest to you the right itinerary that connects to an emotional response, which is critical to creating a defining experience and lasting memory for you. Now, building those successful, genuine, long-term relationships with our clients, as well as the cruise lines we work with, is something that occurs over time. So, since 1999 we have been hard at work, getting better at it everyday.
Experience, Education and Expertise
Our Certified Alaska Vacation Planners go above and beyond, providing that "been there, done that" experience, education and expertise, cruise line call centers and others don't. Our staff handles and/or gives advice for every aspect of your trip from ground transportation to shore excursions, and more! Working with a Certified Alaska Vacation Planner makes your trip experience that much better. When it's time to start thinking about an Alaska vacation, we can help you decide on the best destinations, ports of call and share ideas based on your interests, and what is affordable. Our Certified Alaska Vacation Planners are real " Insiders", and will review the cruises, land tours, wilderness lodges, rail, and more. They can help you pick the cruise line, land tours and itinerary that best suits your interests. Our Certified Alaska Vacation Planners have traveled the Inside Passage, cruised the Gulf of Alaska and explored interior Alaska, including Denali National Park many times - so you will be working with a Certified Alaska Vacation Planner who has experienced Alaska first hand!
The Value of Knowledge And Know-How, from Alaska Certified Experts.
We have Certified Alaskan Cruise Experts who are eager to help you sort through all your options, answer all questions, give you their best advice and book your cruise or cruise tour. Certified Alaskan Cruise Experts have years of hands-on destination experience and expertise in travel to Alaska. And, we're a Top Selling Agent in North America...so our buying power and connections go a long way to getting you a great deal! Plus, we offer some amazing shore excursions. Choose salmon fishing, taking a helicopter and flight see over and land on glaciers, kayaking, trekking, panning for god or feel the exhilaration of riding a dogsled, Alaska shore excursions are all adventure!
Need Help? Have Questions? Want More Information.
Sometimes it pays to put yourself in the hands of the experts. Discover extraordinary fun, must-do experiences and savings with a well-planned Alaska cruise vacation. Planning a trip can become like a second job. So many decisions. So many websites. Enough information to fill a book, actually, hundreds of them. That's where we can help. We've organized all the must-see, destinations, sights and must-do adventures into a single Alaska cruise vacation site, Alaska Cruises Direct. You'll get expert guides, find great advice and service, and learn how to maximum the amount of time in each port to enjoy your vacation. We save you the precious time it takes to organize your Alaska cruise vacation and preview the ultimate shore side experiences during your cruise vacation. And, on top of that, show you where to find value priced cruises to save you money. All you have to do now, is relax and enjoy your Alaska cruise vacation. You can make a checklist of what to pack. You may even consult those friends that made a similar journey. If you are meticulous, you will read that robust guide book from cover to cover. Yet no amount of research and extensive travel planning will prepare you for the sheer wonder of Alaska. So, now is a great time to get started. Let us introduce our dedicated Team of Certified Alaska Travel Experts that with just one phone call, [ 800.365.1445 ] review local culture and history with customized guidance for each Alaska destination.
No Initial Deposit Required - Book Now, Take Your Time To Decide. Pay Later
Call us at 800.365.1445 to reserve your cruise with no initial deposit necessary! Right now, when you book an Alaska sailing or Alaskan Cruisetour at least 120 days prior to cruise departure, we will waive your initial booking deposit and place your reservation on a "Courtesy Hold". Giving you up to 3-7 days to decide if the sailing date, rate and accommodations meet your wants and needs. If you choose not to book it, the courtesy hold automatically expires with no effort, nor obligation on your part. Others may charge you up to 10% of your total costs just to hold your reservation. Your original deposit must be paid before the courtesy hold expires and final payment ( your balance due after placing a deposit) will be due around 75 days prior to sailing. Not valid on bookings requiring non-refundable deposits.
Real Helpful People, Not Call Center Operators!
When you work with a Certified Alaska Vacation Planner, you're speaking with an experienced professional, who is assigned to you through out the process. Unlike the cruise line call center, when you never get the same person twice. And, the cruise line operator only has the cruise line interests in mind, not yours. Working with a Certified Alaska Vacation Planner can help make your travel plans better. Better than you ever could on your own.
Ask all your questions, take all the time you need.
If you do decide to travel with us, that's great. But, if not, it's still ok. We enjoy sharing our life's travel experiences with you and like-minded travelers, none the less.
Your Personal Cruise Concierge
Booking a cruise should be a simple and straight forward experience, and for the most part it is. However, we all know about the many details to take care of. Details, that at times can seem overwhelming. Imagine having someone available to assist you with all of your destination, onboard and ashore needs. Our Certified Cruise Travel Experts act as your personal cruise concierge. Creating a curated trip designed to meet your budget, wants and needs. Their advice is free and so is the phone call to reach them. So, call 800.365.1445 to get started.
"Awaken your love of the great outdoors when you experience the boundless splendor of the Alaska wilderness on board a cruise ship. Alaska: Mother Nature's piece de resistance. It is, quite simply, the world in its purest form. Imagine vast glacial fields juxtaposed against immense evergreen forests, infinite fields of wildflowers, and heady rushing waterfalls. Nowhere on earth is as diverse as The Last Frontier as seen in the summertime. Oh, and do not forget to pack your sun block. Summer temperatures in Alaska are mild and the days last well into the night."
---
Alaska Sightseeing, Shore Excursions, Activities & Adventures
We invite you to expand the horizons of your favorite activities with new experiences. Explore the culture, sights, and adventures waiting beyond the shore in the most active, engaged, and fun ways imaginable.. Every port gives you a world of possibilities as you interact with the locals and choose the dynamic, interactive activities that appeal to you most. It's Alaska in a whole new way!
Energetic Exploration :
For the Alaskan traveler who thrives on motion and action, explore a broad range of energetic excursions. You might find yourself on a jogging tour through mountain trails, or on a 4-wheeler back country tour around Denali or even on a canoe trip right up close to a glacier. From a heli-landing trek on a glacier to explore crevasses to hiking in the forest, these included excursions pack real get-up-and-go for those who like to do the same. Discover More
Nature & Wildlife
Anchorage: Kayaking in Prince William Sound
Glide through pristine waters on this approximately 3 hour kayaking excursion in Prince William Sound.
Copper River: Worthington Glacier Hike
Take a snow day and hike on the ice blue Worthington Glacier. After reaching the glacier, strap on a pair of crampons, then take a hike.
Denali: Denali Glacier Landing by Helicopter
Soar over the Alaska Range for a glacier landing to view icefalls, moraines, ice bridges and glacial pools as well as wildlife.
Juneau: Mendenhall Glacier Native Canoe Adventure
Be among the select few, under a limited U.S. Forest Service permit, to travel as Native Alaskans once did by canoe and venture within yards of the majestic Mendenhall Glacier.
Ketchikan: Alaska Wilderness Survival
This epic journey takes you to a wild and secluded island where you'll learn to build a shelter, collect food, and start a fire. Back on the boat, explore the Inside Passage coast with opportunities to discover a variety of wildlife species.
Mt. McKinley: Three Rivers Tour
Board the fully-enclosed McKinley Queen jet boat and cruise along three rivers that offer panoramic views of Mt. McKinley and breathtaking flora and fauna.
Skagway: Horseback Riding Adventure
Escape the hustle and bustle of port and come discover the awe-inspiring Alaska beauty just as the pioneers did on horseback!
Anchorage: Prince William Sound 26 Glacier Tour
Hop aboard a high-speed catamaran and travel 140 miles into Prince William Sound to see 26 named glaciers, as well as an abundance of wildlife.
Copper River: Copper Country Discovery Tour
Immerse yourself in the natural wonders of Copper River Country. Enjoy a scenic van ride and interpretive discussion with a professional naturalist guide.
RECOMMENDED
Juneau: Whale Watching & Wildlife Quest
Experience southeast Alaska's incredible scenery and amazing natural history on this exceptional wildlife excursion that offers a whale-sighting guarantee.
Ketchikan: Bering Sea Crab Fishermen's Tour
Join a 3-hour cruise aboard the Aleutian Ballad from season
two of the TV series Deadliest Catch to learn about the world of commercial fisherman.
Ketchikan: Neets Bay Bear Watch & Flight
RECOMMENDED
After an exhilarating 25-minute flight, embark on a nature walk to Neets Bay in Tongass National Forest, and a once-in-a-lifetime opportunity to get an up-close view of black bears.
Skagway: Haines Wilderness River Adventure
A jet boat tour deep into the heart of the Chilkat Bald Eagle Preserve offers a true wilderness experience where you may see eagles, moose and bears.

Sightseeing & City Tours Special Interests
Fairbanks: Fairbanks Highlights Adventure
Visit Fairbanks' top attractions - The Morris Thompson Cultural Center, Museum of the North and Santa Claus House in North Pole where it's Christmas year-round!
Juneau: Juneau's Exclusive Highlights
Experience Juneau's most scenic, unique and historic sites from the comfort of a deluxe minibus on this small group adventure.
Kenai: Explore Historic Seward
Take a guided tour along Alaska's only National Scenic Byway to the historic town of Seward, where attractions include the Seward Museum, Alaska Sealife Center, Exit Glacier and more.
Ketchikan: Saxman Native Village & Totem Pole Park
Visit fascinating Saxman Native Village, witness Native dancing and see the craft of totem carving before taking a motorcoach tour of historic Ketchikan.
Seattle: Space Needle, Pike Place Market & City Tour
See Seattle's premier attractions, from the soaring Space Needle to vibrant Pike Place Market.
Skagway: White Pass Scenic Railway
Take a thrilling ride aboard the historic Gold Rush-era White Pass & Yukon Railroad.
Victoria, B.C., Canada: Victoria by Horse-Drawn Trolley Experience the beauty of Victoria by horse-drawn trolley, a timeless tradition and wonderful way to view this historic city.
Denali: Music of Denali Dinner Theatre
Delight in a wonderful, feel-good musical comedy paired with an all-you-can-eat Alaskan dinner buffet.
Fairbanks: Chena Hot Springs
Experience the "hottest" and "coolest" attractions in Alaska - a natural hot springs, ice museum and great dinner!
Juneau: Salmon Sportfishing Adventure
Fish for salmon in one of the most productive fishing grounds in southeast Alaska.
Kenai: Gold Panning with "Prospector John"
Enjoy a true gold panning experience with Prospector John as he takes you back to the days of the Gold Rush, then through the steps of modern and old-time techniques.
Skagway: Gold Panning, Sled Dogs & Exclusive Scenic Railway Relive life as a prospector on this tour that takes you back in time to the Gold Rush. Ride the vintage railcars on the historic White Pass Railway with a costumed guide and celebrate your adventure at the summit with a one-of-a-kind Klondike toast.
Victoria, B.C., Canada: Enchanting Butchart Gardens
This 55-acre floral wonderland, featuring themed gardens and meandering paths, is illuminated with colored lights and magical effects.
___________________________________________________________________________________________________________________________
Need Help Planning Your Alaska Cruise Vacation?
Call 800.365.1445
Every Port leads To New Discoveries

"The rugged grandeur of the last frontier greets you with its jagged peaks, verdant valleys and icy blue glacial waters.
It welcomes you with curious wildlife that frolics in its seas, roams in its valleys and soars in its cobalt blue sky.
It shares with you its genuine people and fresh Alaska seafood.
Say hello to Alaska and find out the many ways it can inspire you."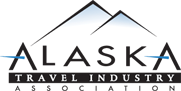 CLIA is the world's largest cruise association. Comprised of the twenty-five major cruise lines that serve North America. Cruises Direct Online is a proud member of CLIA.
In addition, our travel advisors are certified cruise travel experts, recognized with certification, from Princess Cruises, Viking Cruises and others.
Copyright (c) 2019 - Cruise Direct Online : A Travel Direct Company ALL RIGHTS RESERVED
Fla. Seller of Travel Reg. No. ST-31254 | Terms of Use - Privacy Policy
About The Prices
Save as much as 10-70% off brochure rates for off peak departures ( select May and September dates ). Other savings available for peak season departures ( June, July August ) Not every ship, not every sailing is discounted. Call us to find out about your cruise selection. 800.365.1445. The prices and descriptions of cruises and tours shown, are suggestions to give you an idea of how much you can do on land and on the sea in Alaska within your budget. The prices shown are just a guide, as there are over 90 combinations of land and/or sea tours to choose from and the cost varies depending upon what cruise line, cruise ship, destination, sailing or departure date you choose. They are meant to serve as a starting point for trip planning, with a variety of options to fit your needs. For example, you can easily combine Gulf of Alaska/Inside Passage 7-day cruise itineraries with a 3 to 7 day land tour to make a 14-day itinerary, from Vancouver to Fairbanks, or reverse the route for most trips.
*Princess Cruises Captain's Circle Launch Savings of up to $200 per person discount is applicable in all categories and combinable only with Launch Fares and Group Fares. Specific discount amounts vary by itinerary and cruise length. Regional and other past guest promotions or "new booking only" promotions are not combinable with the discount. Princess Cruises Captain's Circle Launch Savings is not applicable to third and fourth berth guests.
Related Links - Search Terms
Alaska Cruises Direct Answer Desk
We are here for you with one-on-one support and personalized cruise vacation planning help. Whether you need help finding the right cruise line, cruise ship, destination, ports of call or shore excursions or want to learn more about us, a professional Certified Cruise Vacation Expert is just a toll-free phone call away. Call us today at 800.365.1445. The call is free. The advice is free. And there is never an obligation to book.






_________________________________________________________________________