Feel free to connect with us. Free planning advice 800.365.1445
Alaska Cruises 2020 & Alaska Cruisetour Deals ...
Find Alaska Cruises and Discount Alaska Cruise Deals on all major cruise lines to Alaska in 2020 and 2021

Get Inspired!
Our Guide To Alaska Wildlife Viewing
Alaskan Adventure Awaits. Prepare for the Thrill!
Get ready to experience the Whales, Wonders and Wildlife of America's last frontier - Alaska.

People tend to think that coming to Alaska is a chance to fulfill lifelong fantasies about wildlife and the great outdoors. Well, they are absolutely right! Alaska has an unparalleled abundance of wild and woolly critters, and plenty of finned and feathered ones as well. Large animals like moose and bears, caribou and wolves, whales and sea lions are a big part of the allure of the north. And all you need to find and enjoy them is a little time, a little knowledge, and a spirit of adventure.

For starters, it helps to know where and when to look for animals. You can see creatures great and small any time of year and anywhere in the state. Wildlife viewing is often best in more remote areas of the state where there is less human foot traffic. Fortunately for visitors however, there are areas near the population centers and along the road system that offer plenty of potential for animal watching.

Lesson one in your wildlife quest is to carry binoculars. Alaska isn't a zoo where you can walk up to within a few feet of your quarry and observe them at your leisure. Occasionally you'll get a chance to see animals at close quarters, but unless you're on a guided tour or inside a vehicle, getting close isn't often possible or recommended. Maintain a safe distance, and observe without disturbing, both for the animal's sake and for your safety.

In Southeast Alaska and in other coastal areas you've got an excellent chance to see marine mammals. Look for the spouts of whales and porpoises, clouds of mist formed when the animals exhale upon surfacing. They're best seen when wind and waves are calm. Scan the water with the naked eye, looking for a whitish streak just above the water's surface. Once you see spouts, train your binoculars on the area and wait-the animals will generally surface again in the same vicinity. The most commonly sighted whales are humpbacks and orcas (killer whales), and the most frequently seen porpoises are harbor and Dall's. Sea lions and harbor seals can often be seen basking on rocky islands near the water's edge. Also look for sea otters frolicking and bobbing in the waves, lying on their backs and grooming their fur.

Along the shore in Southeast, look for Sitka blacktail deer grazing near the water's edge, and scan the high peaks for mountain goats, often seen as white dots near the craggy ridgeline. Also along the beaches, watch for brown and black bears prowling near the tide line in their constant search for anything edible.

Whenever you're near water, you can bet that bald eagles are nearby. They're most commonly seen perched in the tops of spruce trees near shore, scanning the area for their next meal. Look for their prominent white heads, they often look like golf balls stuck in the green treetops.

One of Alaska's most noteworthy wildlife spectacles is the annual autumn convergence of thousands of eagles on the Chilkat River flats near Haines. From October through February, with nearly 3,000 eagles having been seen at a given time, this is the greatest concentration of eagles in the world. They gather to feed on a late salmon run, and the chance to see eagles in these numbers is not to be missed.

For a truly "far out" birding and wildlife experience, you can visit St. Paul Island in the Pribilof Islands. Visitors can view northern fur seals at their rookeries, and some truly exotic bird species. Observation blinds are constructed so visitors can watch without disturbing the animals. Local naturalists lead guided tours, and travel and accommodation packages for multi-day trips are available.

In Southcentral Alaska, including the Kenai Peninsula and the areas near Anchorage, coastal areas harbor the marine mammals that are found in Southeast, with the added attraction of white beluga whales. They follow the salmon up the inlet and can be seen from the Seward Highway along Turnagain Arm near Anchorage and along the Cook Inlet coast of the Kenai Peninsula. Occasionally they can even be seen from downtown Anchorage. They can be hard to spot when the wind is whipping the waves into whitecaps, but if the tide is high and the water is flat, keep your eyes peeled for white flashes as they surface.

Coastal communities from Southeast to Prince William Sound to Southcentral offer boat excursions for fishing and for wildlife watching. Half-day and full-day trips can be arranged, and knowledgeable skippers will take you to prime locations for chances to see the local animal life. Wildlife viewing is also excellent from the decks of the ferryboats of the Alaska Marine Highway System that ply the coastal waters.

Also along the Seward Highway south of Anchorage, watch for Dall sheep along the cliffs next to the road. There's a spot called Windy Corner near milepost 107 of the highway where sheep often come down off the mountainsides and graze next to the road, making for some interesting traffic situations. If you see people out of their vehicles and gazing skyward, chances are you've found Windy Corner.

The most commonly seen big game animal in Alaska is the moose. These large, ungainly looking beasts are often seen in Anchorage and nearly everywhere along the road system. The Kenai Peninsula has some of the best moose habitat in the world, and the observant traveler can usually spot some of these big deer, especially in the mornings and evenings when they are most active. Good moose-watching areas near Fairbanks are along Chena Hot Springs Road, just outside of town, and Donnelly Dome, just south of town.

Perhaps the most charismatic of the mega fauna is the bear, and everyone who comes to Alaska wants to see one. Of course, implicit in this desire is the ability to view bears under controlled and safe conditions. Your best bet is to take a shuttle into Denali National Park. Grizzly bear sightings are a common occurrence from these convenient and affordable excursions. Katmai National Park on the Alaska Peninsula near the town of King Salmon and the Pack Creek bear viewing area on Admiralty Island in Southeast offer excellent brown bear viewing as well. It's also common to see bears along the Denali Highway between Paxson and Cantwell and the Dalton highway north of Fairbanks. Stop and scan the open tundra frequently.

One of the most enduring images of Alaska wildlife featured by nature photographers is huge herds of barren ground caribou streaming over the tundra. Unfortunately for the casual wildlife watcher these herds of animals, numbering in the hundreds of thousands, migrate over areas far removed from the road system. However, even if your travels are confined to less remote areas, you can still spot caribou if you're observant and lucky. Here again, the best chance for seeing them is at Denali National Park. Large herds are rare, but there's always an excellent chance of a good close-up view from one of the park shuttles. Other good places include the Dalton and Denali highways-pull off the road whenever you've got an unobstructed view of a large parcel of open ground and scan methodically with your binoculars. Look for shapes and colors that don't exactly match the local vegetation, and zero in on any moving objects. Bears and wolves, caribou and moose, foxes and golden eagles and many species of birds all make their homes on the tundra, and the patient and the observant traveler will be rewarded with glimpses into their lives.

Accessible wildlife is nearly everywhere in Alaska, and if you take the time to learn a bit about the land and its inhabitants, your trip and your experience will be all the richer.

Source: State of Alaska


Need Help Planning Your Alaska Cruise Vacation?
Call 800.365.1445
Every Port leads To New Discoveries

"The rugged grandeur of the last frontier greets you with its jagged peaks, verdant valleys and icy blue glacial waters.
It welcomes you with curious wildlife that frolics in its seas, roams in its valleys and soars in its cobalt blue sky.
It shares with you its genuine people and fresh Alaska seafood.
Say hello to Alaska and find out the many ways it can inspire you."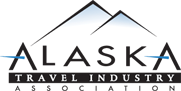 CLIA is the world's largest cruise association. Comprised of the twenty-five major cruise lines that serve North America. Cruises Direct Online is a proud member of CLIA.
In addition, our travel advisors are certified cruise travel experts, recognized with certification, from Princess Cruises, Viking Cruises and others.
Copyright (c) 2019 - Cruise Direct Online : A Travel Direct Company ALL RIGHTS RESERVED
Fla. Seller of Travel Reg. No. ST-31254 | Terms of Use - Privacy Policy
About The Prices
Save as much as 10-70% off brochure rates for off peak departures ( select May and September dates ). Other savings available for peak season departures ( June, July August ) Not every ship, not every sailing is discounted. Call us to find out about your cruise selection. 800.365.1445. The prices and descriptions of cruises and tours shown, are suggestions to give you an idea of how much you can do on land and on the sea in Alaska within your budget. The prices shown are just a guide, as there are over 90 combinations of land and/or sea tours to choose from and the cost varies depending upon what cruise line, cruise ship, destination, sailing or departure date you choose. They are meant to serve as a starting point for trip planning, with a variety of options to fit your needs. For example, you can easily combine Gulf of Alaska/Inside Passage 7-day cruise itineraries with a 3 to 7 day land tour to make a 14-day itinerary, from Vancouver to Fairbanks, or reverse the route for most trips.
*Princess Cruises Captain's Circle Launch Savings of up to $200 per person discount is applicable in all categories and combinable only with Launch Fares and Group Fares. Specific discount amounts vary by itinerary and cruise length. Regional and other past guest promotions or "new booking only" promotions are not combinable with the discount. Princess Cruises Captain's Circle Launch Savings is not applicable to third and fourth berth guests.
Related Links - Search Terms
Alaska Cruises Direct Answer Desk
We are here for you with one-on-one support and personalized cruise vacation planning help. Whether you need help finding the right cruise line, cruise ship, destination, ports of call or shore excursions or want to learn more about us, a professional Certified Cruise Vacation Expert is just a toll-free phone call away. Call us today at 800.365.1445. The call is free. The advice is free. And there is never an obligation to book.