Get Inspired For Your
Trip To Alaska
Ideas to inspire you. Our State of Alaska infographic & map

alaska | 2020 See the very best of Alaska with Princess
► Learn all about cruising Alaska, as we share our stories of
our Alaska adventures, watch videos and much more.
2020 Alaska Cruises & Cruisetours. Alaska: May to September 2020. 17 cruise destinations. 8 ships. 26 Cruisetours. 28 Direct-To-The-Wilderness Tours. 84 Sailings to Glacier Bay.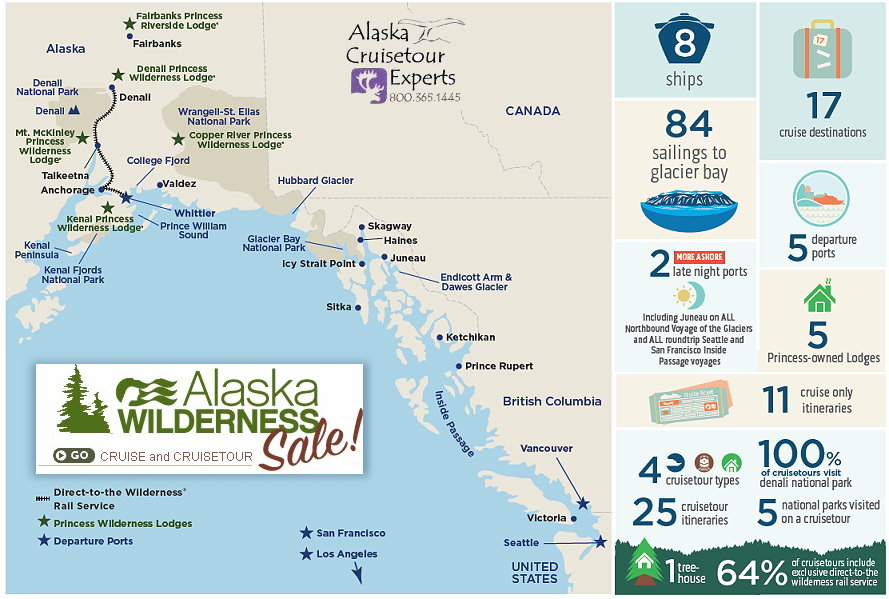 1 Travel Weekly has named Princess "#1 Cruise Line in Alaska" for the last fifteen years.
2 Top-rated Voyage of the Glaciers cruise takes you to Glacier Bay National Park,* a UNESCO World Heritage Site as well as Hubbard Glacier or College Fjord.
3 Award-winning enrichment program, North to Alaska, immerses you on board and ashore in all things Alaska. Meet local personalities and feast on fresh Alaska seafood.
*Not all voyages on Pacific Princess go to Glacier Bay.

1 The ultimate Alaska experience - a 7-day Voyage of the Glaciers cruise plus three or more nights in the Alaska wilderness, including scenic rail travel and stays at Princess-owned wilderness lodges.
2 Most cruisetours include a visit to Alaska's top two attractions: pristine Glacier Bay National Park, a 3.3 million acre reserve and Denali National Park, a picturesque six million-acres, home to North America's tallest peak.
3 Only Princess offers exclusive Direct-to-the-Wilderness rail service that takes you from your ship through the heart of Alaska to our exclusive Denali-area wilderness lodges for more time to explore the Great Land.
4 Offering a new 17-night Ultimate Cruisetour (Tour T) with 10-nights on land that includes 2-nights at each Princess Wilderness Lodge.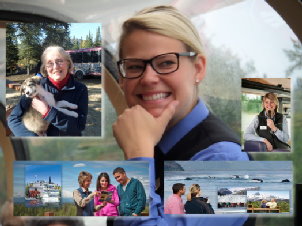 Alaskan cruising is affordable, only the memories are priceless!
When it comes to planning your trip, Alaskan Cruises & Land and Sea Vacations are more economical than you might think. With a wide range of options and choices, there's a cruise or cruise tour to suit most any budget. " Gather your family, grab your friends - start planning your Alaska cruise today".► Learn More

|

OUR STAFF PHOTO OF THE MONTH

|

Working with us offers some distinct advantages...
We have been narrowing in on our area of expertise for years, setting out twenty years ago with a single destination - specialty in mind; Alaska...and have been hyper focused on it, since day one. Our efforts include first hand " been there...done that" knowledge, building travel provider relationships that leverage value and savings, personal consulting and unique amenities. Alaska represents our passion and an a result we have become that go-to person to consumers. That's what we're recognized as, and that's what like-minded travelers are looking for. We're not trying to cast a very wide net and have thousands of new customers, offering everything under sun. What we really try to do, is help a limited number of clients plan their Alaska vacation by sharing our knowledge and expertise about their destination. While the high tech race moves forward, old fashioned expert advice is what Raye & Marty offer like-minded cruise travelers who visit Alaska Cruises Direct. There are some things only experience can tell you. While our site highlights many great offers,

planning an Alaska cruise is more than just clicking through a list of dates and prices. It's learning all about what there is to see and do in Alaska, and the best way to enjoy your vacation.

Start Planning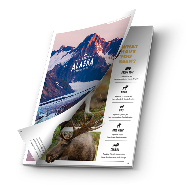 Get Your Free Official State of Alaska Vacation Planner
Summertime is the perfect time to head out on your Alaska trip of a lifetime. The Official State of Alaska Vacation Planner has dozens of trip suggestions. Alaska is waiting, for you!
GET THE GUIDE
No One Knows Alaska Like We Do.
At Alaska Cruises Direct we not only have the largest selection of Alaska Cruises, Land & Sea Vacations and Cruise tours available, we've been there. We know how to show you the great wonders of this land. Our staff is ready to share their expertise with you. You can shop online and compare itineraries, ships and sailing dates from four major-brand cruise lines that have 96% of all Alaska Cruise and Tours. So, if you want to see more, learn more and experience a more memorable side of Alaska, call us, speak to a knowledgeable Certified Alaska Cruise Expert and ask all the questions, find out all the details. Call us at 800.365.1445. The call is free, as so is the advice.
Working with a Certified Alaska Vacation Planner can save you both time and money!
Chances are you've spent countless hours, days, or perhaps weeks trying to plan a vacation on your own, that's at a price you can afford? We've been there and done that! And, when you finally have your vacation plans in hand, your not quite done. Now, you may need to choose form a myriad of onboard activities, shore excursions land tours and more. The entire process for some can be frustrating and seem overwhelming.
Here's why talking with a real person, a Certified Alaska Vacation Planner, will take the stress out of your vacation planning process.
Are the services of a Certified Alaska Vacation Planner worth it? You bet it is! You see, we don't charge any agency fees to book, change, or cancel your cruise or tour. Meaning we help you create a cruise vacation curated just to you for free! Of course, cruise line imposed fees, for booking, cancellations, and changes may occur.
What are some benefits of working with a Certified Alaska Vacation Planner?
Planning your cruise vacation with a Certified Alaska Vacation Planner will ensure that you get the best service at an affordable price.
Why spend hours searching the web for the best deal when your Certified Alaska Vacation Planner already knows all about them. Our job is to provide you with options that offer the most affordable and budget-fitting vacation possible. Our Certified Alaska Vacation Planners even have exclusive cruise vacation deals and prices that you can't find anywhere else! Check out some of the amazing deals for Alaska cruising here.
Experience, education and expertise
Our Certified Alaska Vacation Planners go above and beyond, providing that "been there, done that" experience, education and expertise, cruise line call centers and others don't. Our staff handles and/or gives advice for every aspect of your trip from ground transportation to shore excursions, and more! Working with a Certified Alaska Vacation Planner makes your trip experience that much better.
More that just basic destination knowledge. A whole lot more!
When it's time to start thinking about an Alaska vacation, we can help you decide on the best destinations, ports of call and share ideas based on your interests, and what is affordable. Our Certified Alaska Vacation Planners are real " Insiders", and will review the cruises, land tours, wilderness lodges, rail, and more. They can help you pick the cruise line, land tours and itinerary that best suits your interests. Our Certified Alaska Vacation Planners have traveled the Inside Passage, cruised the Gulf of Alaska and explored interior Alaska, including Denali National Park many times - so you will be working with a Certified Alaska Vacation Planner who has experienced Alaska firsthand!
Real Helpful People, Not Call Center Operators!
When you work with a Certified Alaska Vacation Planner, you're speaking with an experienced professional, who is assigned to you through out the process. Unlike the cruise line call center, when you never get the same person twice. And, the cruise line operator only has the cruise line interests in mind, not yours.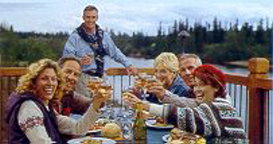 Working with a Certified Alaska Vacation Planner can help make your travel plans better. Better than you ever could on your own.
But don't just take our word for it. Read what our guests, over the last 20 years, have to say about it.





What are the greatest success stories; those we learn from our guests, as they share their experiences with you. Read what we have done for our Guests, where they were totally awed. Why do people constantly compliment us on or ask for assistance from our Certified Alaska Cruise Travel Experts? You'll find the answers to these and other questions here. We're celebrating 20 years of personal service, so we have many more happy guests than we have room here to list. Call us at 800.365.1445 and we'll share both our own experiences and those of our guests to help you plan your Alaska vacation. Alaskans suggest: "Take a cruise first," says Jennifer Thompson of the Alaska Travel Industry Association. "We have 11/2 million visitors a year, and 900,000 of them come on cruise ships. It's a phenomenal way to introduce yourself to Alaska. Wildlife, glaciers, majestic mountains. It's all there".
"Awaken your love of the great outdoors when you experience the boundless splendor of the Alaska wilderness on board a cruise ship. Alaska: Mother Nature's piece de resistance. It is, quite simply, the world in its purest form. Imagine vast glacial fields juxtaposed against immense evergreen forests, infinite fields of wildflowers, and heady rushing waterfalls. Nowhere on earth is as diverse as The Last Frontier as seen in the summertime. Oh, and do not forget to pack your sun block. Summer temperatures in Alaska are mild and the days last well into the night."
Why-is-Alaska-so-popular-today? Call us and learn all the reasons why Alaska is this years hot destination. Learn what are the best spots to see bears or moose, breathtaking landscapes or beautiful sunsets? Find a wealth of information to plan your Alaska vacation. Do you want to spend a lot of time exploring the wilderness, mountains and wildlife of interior Alaska or make those side excursions while visiting Alaska's Inside Passage ports-of-call? Ready to plan a trip to Alaska, start here and learn all about the Last Frontier.
---
Need Help Planning Your Alaska Cruise Vacation?
Call 800.365.1445
Every Port leads To New Discoveries

"The rugged grandeur of the last frontier greets you with its jagged peaks, verdant valleys and icy blue glacial waters.
It welcomes you with curious wildlife that frolics in its seas, roams in its valleys and soars in its cobalt blue sky.
It shares with you its genuine people and fresh Alaska seafood.
Say hello to Alaska and find out the many ways it can inspire you."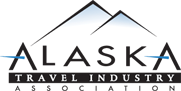 CLIA is the world's largest cruise association. Comprised of the twenty-five major cruise lines that serve North America. Cruises Direct Online is a proud member of CLIA.
In addition, our travel advisors are certified cruise travel experts, recognized with certification, from Princess Cruises, Viking Cruises and others.
Copyright (c) 2019 - Cruise Direct Online : A Travel Direct Company ALL RIGHTS RESERVED
Fla. Seller of Travel Reg. No. ST-31254 | Terms of Use - Privacy Policy
About The Prices
Save as much as 10-70% off brochure rates for off peak departures ( select May and September dates ). Other savings available for peak season departures ( June, July August ) Not every ship, not every sailing is discounted. Call us to find out about your cruise selection. 800.365.1445. The prices and descriptions of cruises and tours shown, are suggestions to give you an idea of how much you can do on land and on the sea in Alaska within your budget. The prices shown are just a guide, as there are over 90 combinations of land and/or sea tours to choose from and the cost varies depending upon what cruise line, cruise ship, destination, sailing or departure date you choose. They are meant to serve as a starting point for trip planning, with a variety of options to fit your needs. For example, you can easily combine Gulf of Alaska/Inside Passage 7-day cruise itineraries with a 3 to 7 day land tour to make a 14-day itinerary, from Vancouver to Fairbanks, or reverse the route for most trips.
*Princess Cruises Captain's Circle Launch Savings of up to $200 per person discount is applicable in all categories and combinable only with Launch Fares and Group Fares. Specific discount amounts vary by itinerary and cruise length. Regional and other past guest promotions or "new booking only" promotions are not combinable with the discount. Princess Cruises Captain's Circle Launch Savings is not applicable to third and fourth berth guests.
Related Links - Search Terms
Alaska Cruises Direct Answer Desk
We are here for you with one-on-one support and personalized cruise vacation planning help. Whether you need help finding the right cruise line, cruise ship, destination, ports of call or shore excursions or want to learn more about us, a professional Certified Cruise Vacation Expert is just a toll-free phone call away. Call us today at 800.365.1445. The call is free. The advice is free. And there is never an obligation to book.






________________________________________________________________________