Feel free to connect with us. Free planning advice 800.365.1445
Alaska Cruises 2020 & Alaska Cruisetour Deals ...
Find Alaska Cruises and Discount Alaska Cruise Deals on all major cruise lines to Alaska in 2020 and 2021
Get Inspired!
WHAT TO KNOW BEFORE YOU GO
Alaskan Adventure Awaits. Prepare for the Thrill!
Get ready to experience adventure to America's last frontier - Alaska.
In Alaska, where moose graze next to massive mountains, there's no shortage of wild adventure. The Tongass National Forest is the nation's largest forest, and its flora and fauna come alive amongst the glaciers, fjords and Coast Mountain peaks that it encompasses. Caribou and brown bears peek through veils of mist under the towering canopy of trees, and eagles fly through the treetops. Whether you reach the forest by trail, boat or floatplane, be sure to trek along the many hiking paths that wind throughout the area.
In early summer, the midnight sun illuminates the landscape throughout the night. The Northern Lights are less predictable, ribbons of color dancing across the sky to their own rhythm. If you arrive in Alaska at the right time of year, don't miss this spellbinding display.
EMBRACE ALASKA
While Alaska is most well-known for its natural beauty, it also has some fascinating cultural history. To witness Alaskan culture firsthand, be sure to interact with the natives. Learn the local folklore, and leave Alaska with great stories and even better memories. Dine on Alaskan salmon jerky, a local delicacy, before you enter into the depths of the Alaska national parks.
The cultures of Alaska's indigenous peoples are informed and shaped by the terrain in which they live, and in many areas, such as the 33-mile Chilkoot Trail, you'll find that people also shaped the terrain. You'll find wilderness and history teeming within every inch of the Alaskan landscape.
REACH YOUR PEAK
Take your Alaskan adventure to the next level by combining your cruise with a tour through Alaska's interior. Travel by train to the center of the state - passing rivers, waterfalls and gorges along the way. Watch for wildlife and views of North America's tallest peak, Denali, before heading out for a hike through the wilderness or a white-water rafting adventure. The sheer size of Alaska lends itself to a wide variety of terrain and travel experiences. This diversity means you need to be prepared for a lot of change while traveling. The best time to travel to Alaska depends on your priorities. If you're interested in the Midnight Sun, the longest day of the year is June 21, when you can experience close to 20 or more hours of sunlight in some parts of the state. If you're more interested in the Alaska Northern Lights, the earlier sunset in later summer will allow more contrast and better views of this natural wonder. No two days will be the same, and you'll need to pack your clothing to prepare for temperature changes throughout the day. Think layers: zip-up sweaters, boots, rain jackets. Keep it cool on Alaska glacier adventures: As you explore the best Alaskan glaciers, brace yourself for stunning views and shivers of excitement. From zip-lining through the Tongass National Forest to playing with sled dog puppies in Denali National Park to witnessing the majesty of the rugged mountains surrounding Endicott Arm, adventures abound in Alaska.
IN ALASKA GLACIAL VIEWS ARE JUST THE TIP OF THE ICEBERG
You can view the cascading ice levels of Mendenhall and Hubbard Glacier from a boat, kayak or flightseeing aircraft, while watching whales mingle among brilliant icebergs drifting away from a calved wall of ice. No matter what you do during your vacation, be sure to take in all the contrasts Alaska has to offer: A newborn seal's fur against ancient blue ice, wildflowers growing next to soaring cliffs, and dogsleds pulling mushers underneath low-flying helicopters. It's all part of the rugged beauty of the last frontier.
GLACIER SIGHT-SOARING
Generally, Alaska glaciers are viewed from one angle, so you can see that they are massive, but flightseeing - taking a small, low-flying plane over the landscape for a true bird's eye view - allows you to see just how vast these rivers of ice can be. Take up an excursion out of Misty Fjord in Ketchikan, or soar above the massive Denali mountain with a Talkeetna adventure tour group. You may even get the chance to climb one of these icy giants.
AMERICA'S LAST FRONTIER
Complete your Alaska adventure with a multi night land tour that'll take you deeper into America's Last Frontier. From North America's tallest peak, Denali, to the stunning coastal route of the Inside Passage, Alaska is one of the most breathtaking natural landscapes on Earth. In this untouched wilderness, you'll find ancient glacial valleys, majestic river canyons and misty emerald forests. Head to picturesque Seward, icy waters meet bright green lands. Journey into Denali National Park for a glimpse of roaming brown bears and moose. And learn more about the state's rich cultural past at the Alaska Native Heritage Center in Anchorage. Alaska is brimming with history and adventure, and nothing brings you closer to it than an Alaska cruisetour.
BEAUTY TO GO WILD OVER
With vast forests, rolling tundra, mighty rivers, pristine lakes and towering mountains, Alaska invites you to explore the outdoors. But the welcome of Alaskans will make your visit truly memorable. Whether in remote outposts or cities surrounded by wilderness, the people who call the Great Land home share an independent spirit, a strong sense of community and a love of Alaska's wild beauty.
DISCOVER ALASKA YOUR WAY
No two travelers are exactly alike. That's why an Alaska Cruisetour includes thoughtfully-curated experiences, like panning for gold at a mining camp in Fairbanks, scouting bears and caribou at the Alaska Wildlife Conservation Center, and scoping views on an aerial tram ride to the summit of Mount Alyeska - plus many more. Each option is designed to complement your own independent explorations for a complete and memorable Alaska vacation crafted with you in mind.
CERTIFIED ALASKA TRAVEL EXPERTS
Got questions about Cruisetours in Alaska? We have answers. Alaska Cruises Direct makes traveling around Alaska simple and stress-free. From lodging to transportation, to rates & dates, it's all here. Need Help? Want More Information? Call us at 800.365.1445
FEEL THE FREEDOM OF ALASKA'S WILDLIFE
You don't have to look hard to find wild, untamed beauty in Alaska. Even the sky dances when the Northern Lights come out to play, and each of the glaciers have their own personality. Witness the wonders of breaching whales at Kenai Fjords National Park, or play with brightly colored puffins as you explore the harmony of the Alaskan ecosystem. From the mighty caribou that meander on land at Denali National Park to the seals that own the ocean in Kuskokwim Bay, the web of life is a delicate balance here, and it plays out in front of your eyes. Cheer on your favorite dog sledding team, or take the family on a crabbing expedition in Ketchikan. No matter your choice of adventure, you'll be amazed by all that Alaska has to offer.
START ON AN ICY EXPEDITION THROUGH ALASKA'S NATIONAL PARKS
Seek out the stunning landscapes and soothing waters of the Alaskan national parks. From Glacier Bay to Misty Fjords, these parks offer a chance to walk among wildlife and witness the majesty of looming glacial walls. You can have it all in Alaska.
YOU CAN A-FJORD THIS ADVENTURE
Watch for wildlife as you cruise through enchanting fjords, narrow inlets surrounded by massive glacial walls. At places like Misty Fjords or Kenai Fjords, you'll sail across the edge of where mountains, volcanic formations and turquoise waters converge. Be sure to snap a photo while you're there.
SIX MILLION ACRES OF DISCOVERY
Towering high in the center of the Alaska Range is the Denali, North America's tallest peak at 20,310 feet. Central to the cultural heritage of the native peoples who have lived here for thousands of years, the giant mountain is the ultimate symbol of the Alaskan wild. Denali National Park remains a wild kingdom, where animals large and small, roam free. View Dall sheep, wolves, caribou, moose and the mighty grizzly bear among many. And come summer, they are joined by more than 160 species of migratory birds.

Need Help Planning Your Alaska Cruise Vacation?
Call 800.365.1445
Every Port leads To New Discoveries

"The rugged grandeur of the last frontier greets you with its jagged peaks, verdant valleys and icy blue glacial waters.
It welcomes you with curious wildlife that frolics in its seas, roams in its valleys and soars in its cobalt blue sky.
It shares with you its genuine people and fresh Alaska seafood.
Say hello to Alaska and find out the many ways it can inspire you."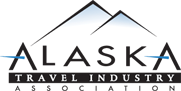 CLIA is the world's largest cruise association. Comprised of the twenty-five major cruise lines that serve North America. Cruises Direct Online is a proud member of CLIA.
In addition, our travel advisors are certified cruise travel experts, recognized with certification, from Princess Cruises, Viking Cruises and others.
Copyright (c) 2019 - Cruise Direct Online : A Travel Direct Company ALL RIGHTS RESERVED
Fla. Seller of Travel Reg. No. ST-31254 | Terms of Use - Privacy Policy
About The Prices
Save as much as 10-70% off brochure rates for off peak departures ( select May and September dates ). Other savings available for peak season departures ( June, July August ) Not every ship, not every sailing is discounted. Call us to find out about your cruise selection. 800.365.1445. The prices and descriptions of cruises and tours shown, are suggestions to give you an idea of how much you can do on land and on the sea in Alaska within your budget. The prices shown are just a guide, as there are over 90 combinations of land and/or sea tours to choose from and the cost varies depending upon what cruise line, cruise ship, destination, sailing or departure date you choose. They are meant to serve as a starting point for trip planning, with a variety of options to fit your needs. For example, you can easily combine Gulf of Alaska/Inside Passage 7-day cruise itineraries with a 3 to 7 day land tour to make a 14-day itinerary, from Vancouver to Fairbanks, or reverse the route for most trips.
*Princess Cruises Captain's Circle Launch Savings of up to $200 per person discount is applicable in all categories and combinable only with Launch Fares and Group Fares. Specific discount amounts vary by itinerary and cruise length. Regional and other past guest promotions or "new booking only" promotions are not combinable with the discount. Princess Cruises Captain's Circle Launch Savings is not applicable to third and fourth berth guests.
Related Links - Search Terms
Alaska Cruises Direct Answer Desk
We are here for you with one-on-one support and personalized cruise vacation planning help. Whether you need help finding the right cruise line, cruise ship, destination, ports of call or shore excursions or want to learn more about us, a professional Certified Cruise Vacation Expert is just a toll-free phone call away. Call us today at 800.365.1445. The call is free. The advice is free. And there is never an obligation to book.