Alaska Cruisetours 2022 Cruisetour Finder
Find the Cruise or Cruisetour that suits you best
Covid-19 Update: Canada has extending its ban on cruise ships sailing through its territorial waters until the end of February 2022 because of Covid-19, effectively preventing popular summer trips to Alaska for another year. Alaska is one of the industry's top destinations, attracting 1.33 million cruise guests and growing every year. If pandemic conditions improve, it may be amended by Canada or through action by U.S. authorities, however, if not, it would potentially require the cancelation of all large ship Alaska cruises this year ( 2021 ). The current ban does not effect Summer 2022 Alaska Cruises & Cruisetours. ► Learn More about 2022 Alaska sailings, land & sea vacations, cruise and rail tours, and 10-17 day Alaska cruisetours.
In The News : Eager to be aboard one of the very first cruises when cruising resumes in Alaska? If you wait too long to book, you'll be lucky if you get a cabin. Because of pent-up demand, from guests who had to rebook their trip, originally planned for 2020 or 2021, coupled with first- timers looking to travel Alaska, industry insiders say bookings for the coming year (2022 ) currently are 'well ahead' of where they normally are for this time of year. So, please contact one of our Certified Alaska Travel Advisors at 800.365.1445. They will help you navigate through it all.
►May to September 2022 Alaska Cruises and Alaskan Land & Sea Vacations
Home - Compare all 2022 Cruisetours :: Alaska Cruisetour Finder
"Thrill to white thunder in Glacier Bay, marvel at sunlight at midnight and close-ups of whales, eagles and caribou.
Delight in Mt. McKinley's majesty and meadows carpeted with wildflowers. Amid unsurpassed grandeur and serenity, the true wilderness of Denali is calling.
Catch sight of a humpback whale or wolf pups frolicking in the snow. Alaska is as rustic and romantic as one could ever imagine. Whales, Wonders and Wilderness"
See the best of the 49th state on an Alaska cruisetour in 2022
►Find All 26 Alaska Cruise Tours
Alaska Cruisetours are the ultimate Alaska experience – a vacation combining an unforgettable 7-day Voyage of the Glaciers cruise with 3 or more nights exploring Alaska by land. Every Alaska Cruisetour includes the state's top two attractions – pristine Glacier Bay National Park and picturesque Denali National Park, home to North America's tallest peak. On land, you'll stay at exclusive Princess Wilderness Lodges near legendary national parks and most Alaska Cruisetour itineraries include exclusive Princess Alaska rail service, giving you yet another way to see the wonders of the Great Land!
Alaska New Cruise Itineraries


Princess offers a wide range of cruises and cruisetours for 2022. Four ships sail on our top-rated 7-day Voyage of the Glaciers itineraries, featuring two glacier-viewing experiences on each cruise. These sailings can be combined with multiple nights on land, including scenic rail travel and stays at Princess-owned Wilderness Lodges to create an in depth cruisetour. Regal Princess® debuts in Alaska, sailing out of Seattle on Inside Passage cruises, and Ruby Princess® sails on 10-day Inside Passage cruises roundtrip from San Francisco. Sun Princess® departs out of both Vancouver and Los Angeles, sailing on 7-day Inside Passage cruises roundtrip Vancouver in the early summer, then offering 14-day Inside Passage cruises roundtrip Los Angeles later in the summer.
We Are The Alaska Experts.
With Unmatched Experience and Insider knowledge, with thousands of travelers to the Great Land, we can help you experience an iconic and authentic Alaska of your dreams.
► Looking for a Great Deal? We'll help you find it! Click Here. Request a FREE no-obligation Cruise or Cruisetour Price Quote.

FREE Planning Help. 800.365.1445 Speak to a Certified Alaska Cruise Advisor.
The call is free and so is the advice. Get a FREE price Quote via email
► Download a PDF version of the Alaska Cruises & Cruisetours Brochure.
► Download a PDF version of the Alaska Cruisetour Handbook.







Relax, Refresh and Unwind: Enrich Yourself on an Alaska Cruise or Land + Sea Journey. Explore the Last Frontier, an Opportunity for Real Adventure.
Turn new 'you had to be there' moments into lifelong memories. There are just some journeys that are worth it when they bring people together. Discover Alaska and find out why it's where you want to be.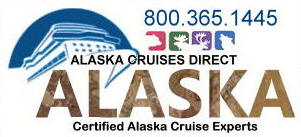 There's no better way to unwind and refresh than by getting away from the everyday on a Voyage of the Glaciers cruise in Alaska. On these Alaska cruise voyages, you can explore your favorite personal interests with like-minded cruisers, all while exploring someplace new in a part of the world you had not previously seen.
Whatever your dreams of Alaska, use the information here and our online brochures as your inspiration. Choose one of our curated land & sea journeys, or have us tailor-make a one-of-a-kind adventure, and if you're traveling with a group of at least 3 couples, take advantage of our exclusive mini-group rates. Not sure what you want to see & do? Have questions. Want more information? Our Travel Specialists know Alaska Best. They are at your service to answer every question about your journey and offer recommendations. While others have distant knowledge and rely on information gathered from cruise line call center agents, our outstanding team of well traveled "been there-done that" experts have personally experienced your Alaska destinations. They provide insight and invaluable guidance in creating your Alaskan experience; capturing the spirit, wildlife, whales and wonders of Alaska. Ready to turn moments into memories? Call us at 800.365.1445. The call is free and so is the advice. We'd love to share our stories with you, and there is never an obligation to book. With your new found knowledge, you can take all the time you need to decide what best suits your personal travel style, interest and budget. For more than 20 years we have helped guests plan unique, unforgettable and memorable journeys.
We Know Alaska. By Land. By Sea.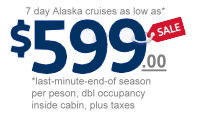 Have Questions? We have answers. Get Expert Cruise Planning Help - Call 800.365.1445 Dedicated Certified Alaska Cruise Advisors are available to help plan your cruise vacation. Complimentary one-on-one service and advice, working with the same person from your first conversation to sailing, and beyond. The best available cruise fares and special offers. Celebrating 20 Years of Service Excellence!
Guest Comments & Testimonials
Wolf, Moose, Caribou, Eagles, Whales and Bear!
" Our trip was excellent. The room, with the upgrades, was amazing! We saw many eagles (bald and golden), one bear, many whales, including one breach, seals, one bear, one wolf, moose and caribou, and many smaller animals.. If we travelled during salmon run, we probably would have seen more bear and eagles. The scenery is to die for, the vistas spectacular. The ship was great; service, food, etc were all great. Thanks for everything." ► Read More Guest Comments


ALASKA CRUISETOUR FEATURES

Direct-to-the-Wilderness® Alaska Rail Service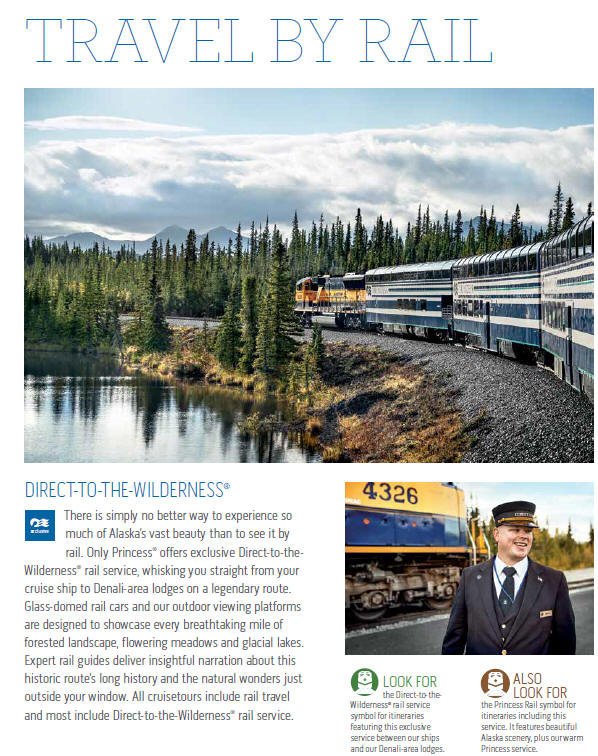 No other cruise line offers it - Direct-to-the-Wilderness® Alaska rail service on most itineraries. Step directly off your Princess ship onto a waiting rail car that delivers you the very same day to your Princess Wilderness Lodge, without needless time spent in transfers. Which means you get more time in the wilderness.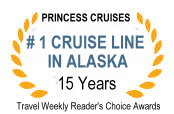 Princess Wilderness Lodges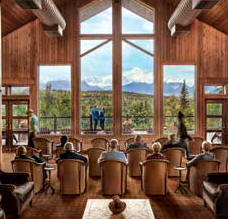 Surround yourself with nature when you take a cruisetour. These exclusive Princess® lodges are custom-built, complementing with their surroundings deep in the wilderness on a river bank. Warm and welcoming, these are the ideal places to explore Alaska's most magnificent attractions on your Princess cruisetour.
Denali
Princess wilderness lodge®
Located on the edge of Denali National Park, this campus-style lodge offers incredible views along with its easy access to the park
Mt. mckinley Princess wilderness lodge®
A glass of wine and a comfortable seat in the Great Room is the perfect setting to capture views of Denali in this remote lodge, located in Denali State Park.
Kenai
Princess wilderness lodge®
Bungalow-style rooms with wood-burning fireplaces are a place to relax after rafting in the Kenai River and kayaking through Kenai Fjords National Park.
Copper River
Princess wilderness lodge®
Sitting on a bluff overlooking the beautiful expanse of Wrangell-St. Elias National Park, this lodge offers access to a world of adventures at the confluence of two rivers.
Fairbanks Princess riverside lodge®
Once a lively gold mining town, Fairbanks sits at the edge of the wild frontier — and Fairbanks Princess Riverside Lodge® is a relaxing space that welcomes you to unwind and enjoy the views.
When you reach the Alaska wilderness, you'll want to experience as much as possible, which is why we built and operate exclusive Princess Wilderness Lodges on the doorsteps of legendary national parks. They are the perfect home base for exploring the Great Land.


Denali National Park

Alaska's native Athabascan people named the mountain "Denali" — the "Great One." Today this glorious 20,310-foot peak is the centerpiece of the crown jewel of America's national park system, Denali National Park. Within the 6-million-acre expanse, Denali is teeming with wildlife. Grizzly bears, moose, caribou, Dall sheep and wolves are visible as you embark on a guided tour in the park. At over six million acres, this Alaska treasure is unrivaled for wildlife viewing and included on every cruisetour itinerary. Guided park tours showcase the best of Denali, with choices tailored to your personal interests. Learn about the park's rich history on a Natural History tour, or travel 63 miles deep into the breathtaking landscape on a Tundra Wilderness Tour.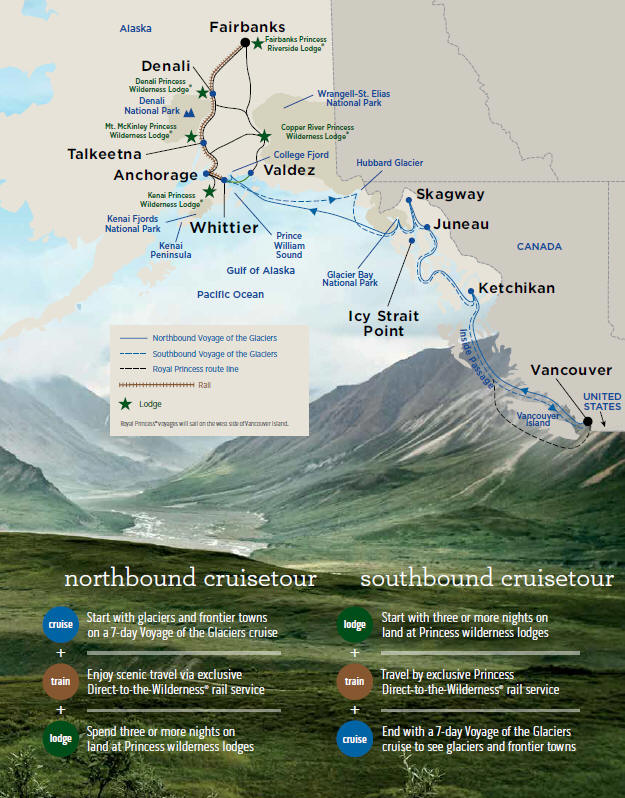 Visit Alaska's inland national parks, like Denali National Park, on an unforgettable cruisetour.
Picture yourself sailing past glaciers of all shapes and sizes on our top-rated Voyage of the Glaciers cruise, and then coming ashore to climb aboard our exclusive Direct-to-the-Wilderness
® rail service, en route to the heart of Alaska. Once there, you'll spend multiple days exploring the treasures of legendary Denali National Park from Princess®-owned wilderness lodges. Let us show you all that the Great Land has to offer.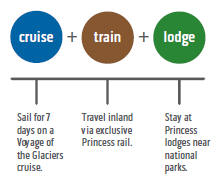 CRUISETOURS 2022 ► Compare all 2022 Cruisetours :: Alaska Cruisetour Finder
Immerse yourself in the majesty of Alaska - your way. Sail for 7 days on a Voyage of the Glaciers cruise. Travel inland via exclusive Princess rail. Stay at Princess lodges near Alaska's national parks. With these cruisetour categories to choose from, you can stay true to your style of travel and have the experience of a lifetime.
DENALI EXPLORER cruisetours
Delve into Denali National Park from different points of view on our most popular cruisetour type. Pair a seven-day Voyage of the Glaciers cruise with three to six nights on land, connected by our exclusive Direct-to-the- Wilderness® rail service on all itineraries.
OFF THE BEATEN PATH cruisetours
Enjoy all of the highlights of a Denali Explorer cruisetour and enhance the experience with time exploring remote lands: Kenai Fjords National Park or Copper River just outside Wrangell-St. Elias National Park.
CONNOISSEUR cruisetours
Spend five to 10 nights on land to get the most out of your personalized adventure. Guided tour directors will lead you to essential sights, while you'll also have opportunities to visit places such as Denali, Copper River or even the stunning Kenai Peninsula.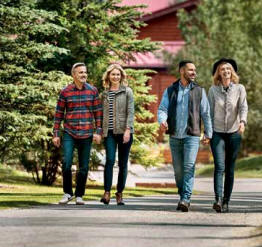 Get our recommendations, insider tips, savings & more. Call 800.365.1445 The Call is free and the advice is complimentary.

► Looking for a Great Deal? We'll help you find it! Click Here. Request a FREE no-obligation Cruise or Cruisetour Price Quote.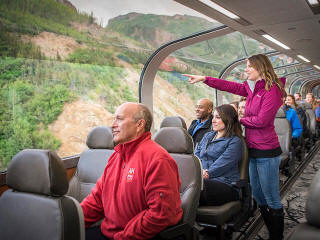 See Denali on an Alaska Cruisetour

Alaska cruisetours combine our top-rated Voyage of the Glaciers cruise with three to ten nights on land exploring Denali National Park. Travel aboard our exclusive

Direct-to-the-Wilderness Rail® train and unwind at Princess Wilderness Lodges®. Every year Princess introduces more people to Denali National Park than any other cruise line.

Cruise: Enjoy our top-rated 7-day Voyage of the Glaciers Alaska cruise vacation with two glacier-viewing experiences during your time on board.

Train: Enjoy scenic rail travel from the ship to the lodge via our exclusive Direct-to-the-Wilderness Rail® rail service for an all-encompassing Alaska cruisetour.

Lodge: As a part of your Alaska cruisetour, spend three or more nights on land at Princess Wilderness Lodges located riverside near legendary national parks.

Sample Prices

Note; rates go up as the summer goes on. May & September generally cost less than touring in June, July and August, which is considered high season. Tours operate from Early May to Mid September. Rates shown are sample prices only, as rates can go up or down at the sole discretion of the cruise line at anytime. So, to get the latest up-to-the-moment prices, current special offers, promotional deals, discounts, amenities like onboard spending credits, cabin upgrades and availability, speak to a Certified Alaska Cruisetour Advisor at 800.365.1445.

►

Read Our Comprehensive Review of Princess Cruises Deluxe Denali Explorer Cruisetour [ a Land + Sea vacation ]

►

Did you know? On most cruise tours you can choose to cruise first, then take a land tour-or-take the land tour first, then cruise.
► Did you know? On most cruise tours you can choose to cruise first, then take a land tour-or-take the land tour first, then cruise.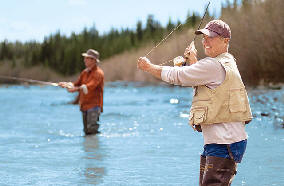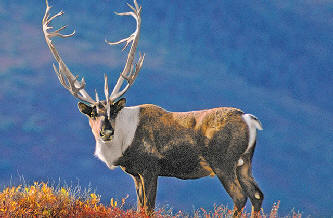 Alaska Planners & Guides ( visit these official sites, use your back button to return here )

Denali National Park: North America's highest mountain, 20,320-foot Denali ( formally named Mount McKinley.), Moose, Bear, Dall Sheep, Fox among the wildlife.
Glacier Bay National Park : Covering 3.3 million acres of rugged mountains, dynamic glaciers, temperate rainforest, wild coastlines and deep sheltered fjords, Glacier Bay National Park is a highlight of Alaska's Inside Passage
Haines: Fill the long daylight hours of summer with a rafting trip, a deep-sea halibut fishing charter, or a hike through an ancient spruce forest. Visit museums dedicated to our earliest residents, the Native Tlingit people, and a national favorite, the American Bald Eagle. And if your still up for more, explore gold rush era Fort William H. Seward, or find yourself alone at the end of a rocky beach trail.
Juneau : Juneau Alaska stands on one of the largest wilderness areas in the United States. Here you can spend your time viewing wildlife, taking the fishing trip of your life, exploring atop glaciers or enjoying the city's shops, restaurants and artistic flare. You can visit Mendenhall Glacier up close as part of a helicopter tour, float trip, or the viewing area of Mendenhall Glacier, accessible by bus or car.
Ketchikan :Ketchikan, Alaska is truly the beginning of the last frontier. Set at the southernmost entrance to Alaska's famed Inside Passage, a network of waterways that snake through some of the most jaw-dropping beautiful wilderness in the world. Ketchikan is best known for three things: feisty salmon, idyllic scenery, and an incredibly rich Alaska Native culture. If you're a fisherman, visit Ketchikan, the "Salmon Capital of the World". Ketchikan boasts the largest number of totem poles in Alaska, a collection that includes recently carved poles and some that are more than 100 years old. The Totem Heritage Center, which offers classes in Native arts, houses a large collection of Native artifacts, including several ancient totem poles, cedar bark baskets, beaded regalia, button robes, and other beautifully hand-crafted works of art.
Skagway: The Skagway downtown area has been designated as part of the Klondike Gold Rush National Historical Park. Skagway is the embarkation point for the famous Chilkoot and White Pass trails. Take a trip on the White Pass and Yukon Route Railway. an historic narrow gauge railway that goes past some stunning scenery to White Pass Summit, along the US/Canada border.
Tracy Arm-Sawyer Glacier : view glacier-carved cliffs, spectacular waterfalls and exciting close-up views of the majestic Sawyer Glaciers. Look for waterfalls, beaver, seals, bears and bald eagles.
Vancouver: A cosmopolitan city right on the edge of nature, Vancouver makes it easy to combine an urban getaway with outdoor adventure. From family-friendly fun to thrill-seeking exploits; from marine exploring to mountaintop luxury, you'll find plenty of things to do in Vancouver. Be sure to explore Gastown, a neighborhood filled with historic buildings, restaurants, boutiques and art galleries.

Victoria : Victoria combines the best of land and sea to create a perfect island playground for adventurous outdoor enthusiasts. Rugged west coast shores and mountains, lush rainforest canopy and pacific breezes offer a natural environment tailor made for everything from hiking, cycling and kayaking, to diving, fishing, picnicking and even ziplining above the treetops. Tour the famous Butchart Gardens, discover beautiful Craigdarroch Castle, and feel the pulse of Canada's oldest Chinatown, truly a hidden gem. Or escape to the water with world-class whale watching, kayaking, fishing and sailing. There's no shortage of ways to make your Victoria visit truly unforgettable.

IMPORTANT: Read your cruise line's passenger contract: The contract contains your legal rights, the cruise line's legal rights and information about documentation you will need to to board the cruise. It is solely your responsibility to know what documentation is necessary. Failure to produce the proper documentation at time of boarding will result in you and your traveling party denied boarding. The ship will sail without you and you will not get a refund. It's critical that all cruisers carefully go through and understand what travel documentation, like passports and visa's are required based on your itinerary and the countries you visit. The cruise line posts such information on their web site. Find it - read it- print it! Check your cruise line documentation, tickets, boarding passes etc. and cross-reference your information. If something is incorrect or doesn't match up, get it corrected immediately. If you don't, you may find yourself standing at the dock waving as your ship sails off into the sunset.
Please read and review each cruise lines Passage Contract and Cancellation Policy at their official website. Know that the cruise line has the right to cancel, advance, postpone or substitute any scheduled sailing or itinerary without prior notice, for any reason, including but not limited to weather conditions, mechanical difficulties and labor stoppages.
NOTICE: Information posted on this web site was accurate when published, but rates, sailing dates, ports-of-call, discounts, special offers and amenities such as shipboard credit or cabin upgrades and all other aspects of any of the cruises listed at this web site can be changed by the cruise line or travel provider without notice. So, contact us or the cruise line to get the latest updated sailing schedule, itinerary, prices and availability BEFORE planning your cruise vacation. "Cruise Taxes, Fees, and Port Expenses" if charged, may include any and all fees, charges, tolls and taxes imposed on cruise line, by governmental or quasi-governmental authorities, as well as third party fees and charges arising from a vessel's presence in a harbor or port. Cruise Taxes, Fees and Port Expenses may include U.S. customs fees, head taxes, tolls, dockage fees, wharfage fees, inspection fees, pilotage, air taxes, hotel or VAT taxes incurred as part of a land tour, immigration and naturalization fees, and Internal Revenue Service or the equivalent fees, as well as fees associated with navigation, berthing, stevedoring, baggage handling/storage, and security services. Cruise Taxes, Fees, and Port Expenses may be assessed per passenger, per berth, per ton or per vessel. Assessments calculated on a per ton or per vessel basis will be spread over the number of passengers on the Vessel. Cruise Taxes, Fees and Port Expenses are subject to change and the cruise reserves the right to collect any increases in effect at the time of sailing even if the fare has already been paid in full. *Prices and availability are subject to change at any time. Prices are for the lowest priced cabin, often an inside cabin, for the first couple of cruises for the season: Alaska [ May-Sept] Prices go up as the Summer goes on. June, July and August are more expensive than late September or early May. Prices are provided by our cruise line partners and are per person, based on double occupancy and may not include all taxes and fees. Deals are shown in U.S. dollars, and available only for US and Canadian residents. Perks @ Sea Extras may be available for your sailing. These bonus extra's may include one or more extras such as; free cabin upgrades, free onboard spending credits, free gratuities, kids sail free or at reduced rates, free shore excursion(s), free specialty dining,or free wifi. Not all sailings offers bonus extra's, so you will need to call us at 800.365.1445 to learn if your chosen cruise line, cruise ship and sailing date include one or more of these offers. Restrictions may apply. Shipboard Credit: Shipboard credit if offered, can be redeemed and used only onboard the booked cruise. This is a commercial we site, containing advertisements from us, travel suppliers and cruise line partners. We are an unbiased travel information - reservation service provider, a member of the Travel Leaders Network and a member of the Cruise Line International Association (CLIA) representing 24+ cruise lines. We help you search, find and learn about travel products/services, Alaska destinations, sightseeing, and local culture. We have information and inspiration from third-parties such as shore excursions, cruises, cruise tours, trip insurance, rail tours, lodges & hotels, motorcoach transportation, and land+sea journeys. At the time that we publish the information, it is valid. However, we have no control over the suppliers, and we therefore do no warrant or guarantee that their offers, pricing and availability will not change or become unavailable at the time of your inquiry. Nor are we responsible for their products, services or site content.

Need Help? Have Questions? Want More Information? Call us at 800.365.1445.

FREE Planning Help We do provide personalized planning services, with all the latest up-to-the-moment best prices, cruise deals, promotions and cabin availability via a toll-free number : 800.365.1445. You can chat with a Certified Alaska Travel Advisor, ask all the questions you want, get the answers you need and decide when and how you want to book your vacation. The conversation, and advice is free and there is never an obligation to book.

Travel Direct Corporation is the website owner and the cruise line Materials and Marks used are "owned by the cruise line. or its affiliates". Travel Direct may receive compensation for some links to products and services on this website. Offers may be subject to change without notice.

Special Requirements If you or a guest is pregnant or traveling with an infant child, you will need to communicate that, as well as any request for special meals, medical conditions or physical challenges. You are required to let the cruise line know and make appropriate arrangements at the time of your initial booking. You could be denied boarding for failure to disclose any special requirements. There are restrictions to travel for certain physical needs and pregnancy.

© 2021 Cruise Direct Online - Travel Direct Corporation - Fla. Seller of Travel Reg. No. ST-31254 - All Rights Reserved | 800.365.1445

ALASKA PHOTO GALLERY