We can help your Family or Group get the best value; with exclusive deals and offers, bonus extras and special amenities for Alaska Cruises and Alaska Land and Sea Vacations.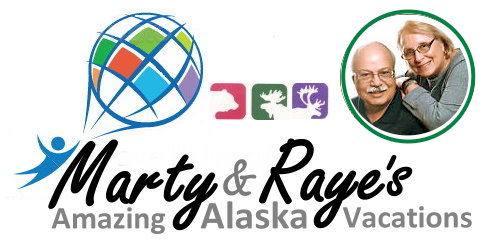 Planning a trip online can be frustrating, but we can help!
How do you wade through the sheer volume of information and options you've researched online? For some, the internet creates information overload. Perhaps you're overwhelmed by the amount of information there. We have the experience to narrow things down for you. We offer a personal touch the internet can't provide!
Insider Tips: You can't Google to get it and you can't even call the cruise lines and ask for it. Untrained call center agents don't know.
People come to us for our expertise, as they are very busy with work and family. They don't have time to search all

over the internet or browse social media. Using the services of a Certified Alaska Travel Agent provides welcome relief for travelers who are tired of wading through a never-ending stream of online information. There are so many resources out there, the research tends to become confusing and overwhelming at times. So, by sharing our best-kept insider tips and secrets, and specializing in Alaska, we focus on the customer experience. A level of service you rarely find today. Call us to get started at 800.365.1445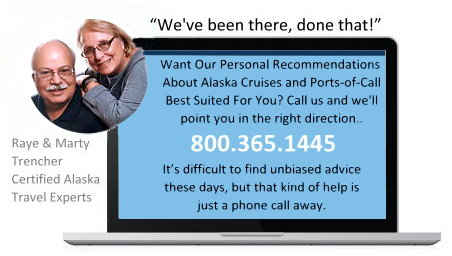 Book with a Travel Agent
Some people assume you can get the best deals by shopping the big travel sites and booking their cruise using a pc, tablet, or smart phone. Not so fast. Calling your travel agent can not only help you find the lowest price available, but they may have unpublished offers that include exclusive prices, discounts, and extra perks like cabin upgrades, free gratuities, reduced deposits, free or reduced child rates, free wifi and onboard credits. Call the Certified Alaska Travel Agents at Alaska Cruises Direct at 800.365.1445 to get started.
---
---
---

::Find All Alaska Cruises - Find All Alaska Cruisetours [ Land + Sea Vacations]
::Find All Alaska Cruises that depart from Vancouver - Seattle - San Francisco
::Find All Alaska Cruises that depart from - Los Angeles -or- Anchorage [ Whittier ]

::Find All Alaska Cruisetours that depart from Vancouver -or- Fairbanks
::Find all Alaska Cruises by Cruise Ship Island Princess - Pacific Princess - Ruby Princess - Emerald Princess - Golden Princess - Royal Princess - Coral Princess - Grand Princess - Star Princess

Use the quick search feature above...
or click here to learn a lot more about Alaska Cruises and Alaskan Cruisetours
[ land + Sea Vacations ]