Alaska Cruises. They're not just a vacation.
They're the time of your life!
Cruising Alaska is about more than just moments. Cruising Alaska is about memories that last forever!
Big, bold and impossibly beautiful, Alaska stretches beyond the imagination, particularly in her southeastern seas where many ships sail. Ancient glaciers glint majestically, as snow-mantled mountains soar into the cerulean sky. The deep harbors and frontier towns welcome visitors with open arms, eager to reveal their riches. The possibilities are endless, inviting excursions of untold discovery and delight. Up north there's a land without fences. Animals outnumber people, sunlight shines at midnight and nature reigns. Life is different. This northern frontier still boasts pristine landscapes, majestic wildlife and a coastline that is one of the most enthralling waterways in the world

Princess Cruises
Enrichment Programs
Fresh Alaska Seafood
Enjoy an Alaska-themed dinner in the main dining rooms and special Alaska seafood menus in the specialty restaurants onboard.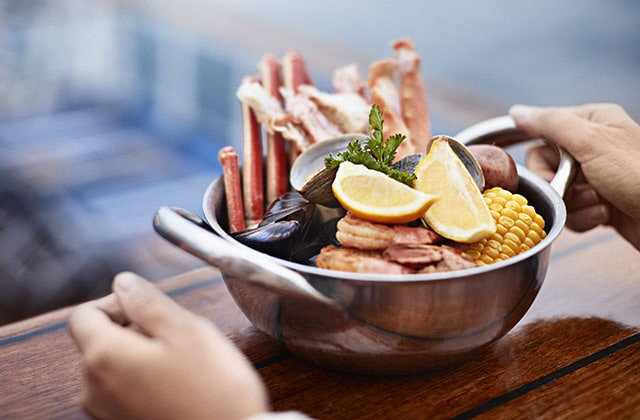 Dining onboard spotlights local specialties like fresh Alaskan Seafood. You will also like the Taste of Alaska Buffet, a festive on-deck Fish Barbeque and a Reindeer Chili and Rockfish Chowder Cook-Off. The Chef's Alaskan Dinner and Glacier Bay Gala Buffet are highlights of your Alaska cruise. Or indulge in a romantic Glacier Bay Champagne Breakfast served on your own balcony onboard Princess Cruises.

Cook My Catch
Princess Cruises' Cook My Catch is our exclusive culinary experience highlighting the pinnacle of fresh seafood. Reel in your fish during the day while on an excursion and enjoy it later that night for dinner, prepared to your liking by our talented chefs! Guests can choose their preferred preparation and accompaniments for their fresh-caught seafood. From the ocean, to your table - in the same day. Fish must be caught while on select Princess approved excursions in Juneau, Ketchikan, Kenai Princess Wilderness Lodge, Copper River Princess Wilderness Lodge & Mt. McKinley Princess Wilderness Lodge and can be served for dinner.

Local Dives
Try specialty dishes on board in the top deck grill from local eateries including crab cakes from Tracy's King Crab Shack in Juneau, fish tacos from The Alaska Fish House in Ketchikan and seafood chowder from Bonanza Bar and Grill in Skagway.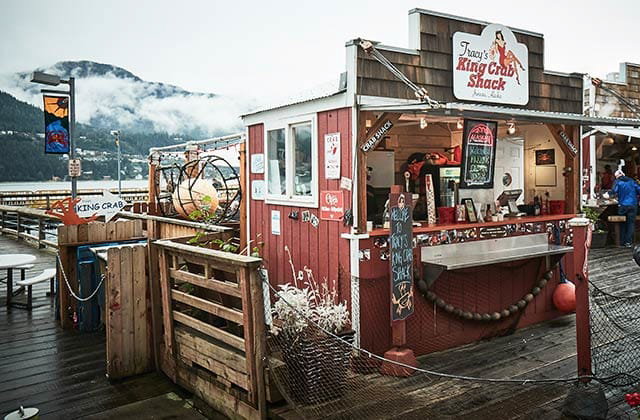 Meet Real Alaskans
There are North to Alaska cruise activities for all interests from cuddling sled-dog puppies to hearing tales from lumberjacks, mountain climbers and Deadliest Catch fishermen.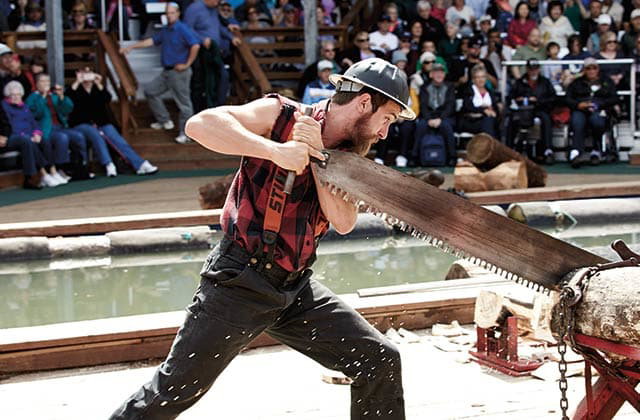 Learn about more Real Alaskans onboard

Capturing the Last Frontier**
Find out what it takes to capture some of the best photos the Great Land has to offer, from the very photographers who took them! Award winning photographers Mark Kelly, Carl Johnson, Daryl Pederson and Kim Heacox share their Alaska photography experiences as well as offer tips and tricks on how you can snap your own frameable Alaska photos.

Puppies in the Piazza*
Some of Skagway's newest sled dogs come aboard! Snap a picture with the puppies and meet their dog handlers who will be training them for a life of dog mushing.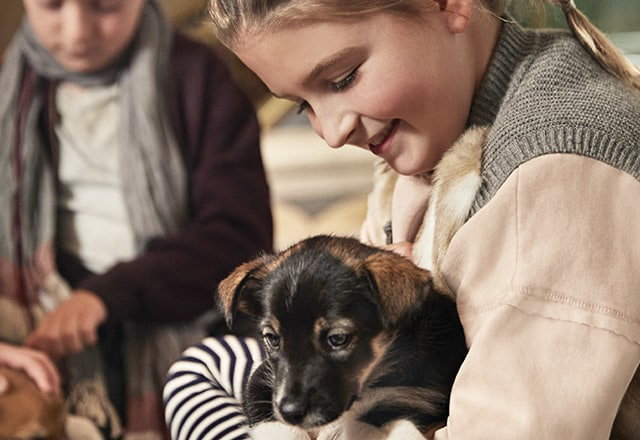 Meet the Mountain Climber
Hear first-hand from mountain climbers who have conquered Denali, as they tell the exhilarating stories of their journey and present thrilling photos in the Hudson Theater at the Mt. McKinley Princess Wilderness Lodge®.

Tales from the Deadliest Catch**
From the popular Discovery™ Channel program, Deadliest Catch, Captain David Lethin and his shipmates from The Aleutian Ballad relate their true-life adventures and experiences in the Bering Sea in pursuit of crab.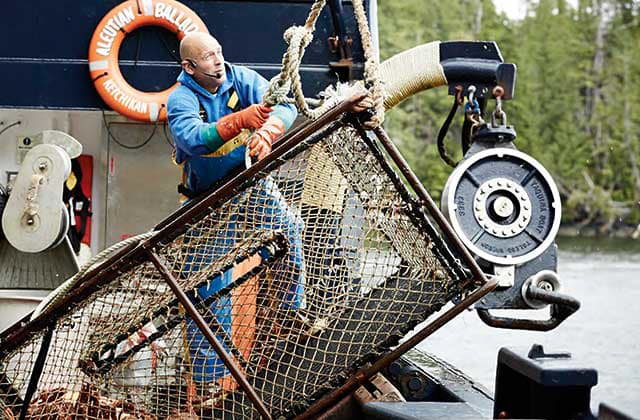 Living like a Logger Head**
Guests will be treated to an exciting demonstration on board that reveals the life and adventures of your host, an actual Alaskan lumberjack, and will include an authentic axe-throwing competition with selected guests.

*All Alaska sailings will feature Puppies in the Piazza and Libby Riddles.
**Other North to Alaska programs will be available on select sailings in 2017.

Experience Every Side of Alaska!
From a lively Klondike Festival to interactive Alaska youth programs, our Alaska cruise activities aim to enrich.

Mt. McKinley Princess Treehouse
Experience our brand new treehouse, as seen on Animal Planet's Treehouse Masters, in 2018! Gain a whole new perspective of Denali, the Great One, from the perch of a custom built treehouse at Mt. McKinley Princess Wilderness Lodge. Sample rare tree-inspired foods at Sappy Hour, test your Great Land knowledge at Trivia in the Treehouse or make your own ascent to the treehouse as your friendly guide chronicles the first ascent of Denali - complete with hot cocoa and donuts - with our Sourdough Expedition. Discover all the Treehouse fun on a cruisetour to Mt. McKinley Princess Wilderness Lodge! Times, dates and any applicable fees for Treehouse programming will be provided upon arrival at the lodge.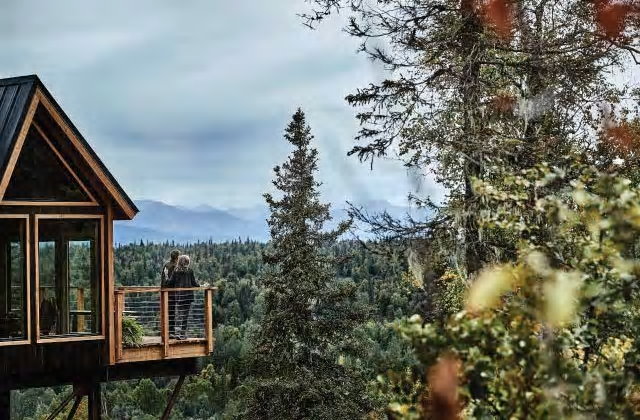 Discovery at SEA - Inside Alaska with Discovery™
In partnership with Discovery Communications™, Alaska cruises will feature television content from Discovery™ and Animal Planet™ on the wildlife, terrain, history, and adventures of Alaska. Discovery™ hit shows such as Gold Rush! and Panning for Gold, along with episodes of Deadliest Catch and The Klondike mini-series will be featured.

The Grand Princess Prospector
Transport back to the Gold Rush days of 1898 when you visit the Princess Prospector onboard Grand Princess. Featuring engaging displays that regale viewers with Gold Rush history, the Grand Princess Prospector uncovers just what it took to strike it rich in the great north.

The Klondike Festival
Celebrate the spirit of the Alaska gold rush with the thrill and excitement of a real Klondike Festival. Fun for the whole family, the festival includes gold nugget arts and crafts projects, a naturalist exhibition, harmonica music classes, and North to Alaska dance performances. Enjoy Alaska movies shown on Movies Under the Stars® or listen to a guitarist on deck while sipping hot chocolate.

Alaska Explorers Youth Program
In partnership with the Glacier Bay National Park Rangers and the Discovery™ Channel, kids and teens can explore their adventurous side with activities such as our Jr. Ranger Program, panning for gold, and the Deadliest Catch Crab Sort Challenge.

Alaska
No camera lens can really capture the beauty and sheer awe of what it feels like to watch a whale breach, sail up close to a glacier, view the wildlife of Denali National Park or hear an eagle soar overhead. Take a glimpse of our photos of Alaska and get ready to experience this inspiring destination yourself.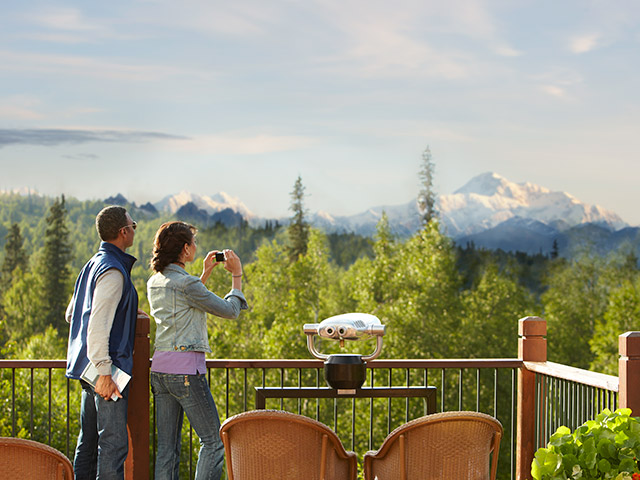 -----------------------------------------------------------------------------------------------------------------------------
PLANNING A CRUISE TOGETHER
JUST GOT EASIER & CHEAPER!
Our Alaska Cruises Direct Certified Group Vacation Planners makes it easy to organize a cruise vacation with as few as 3 couples or as many as 100! Friends and family who travel with you can take advantage of our Princess Exclusive Mini-Group rates. Book your cabin and bring 2 more couples along. Book at least 3 cabins and you save, they save. Explore the possibilities of traveling together. Choose an Alaska cruise or Alaskan cruise tour ( land & Sea Vacation ). Our Alaska Mini-Group Cruise Rates may be combined with any current cruise line promotion you may be eligible for, saving you even more. Our group specialists are ready to help collaborate the perfect group vacation for your friends and family!
Call us at 800.365.1445 to get started.
---
Find the best Alaska cruise deals, Alaska cruise discounts and discount Alaska cruise vacation deals.
► This week's best cruise travel bargains for Alaska by land & sea.
---
Say Alaska and a variety of images and impressions come to mind: towering mountains, watchable wildlife, icy blue glaciers, endless wilderness, vibrant Native culture, leaping salmon, hardy outdoors; " America's last frontier. Often, visiting Alaska has as much to do with what people may feel as with what they will see. There is a mystique that surrounds Alaska. To some it represents a dream, a trip of a life time, a life altering event, a chance to reach out and touch something inside themselves that is wild and beautiful like they imagine Alaska to be. Our job is to put that dream - or as much as possible of it - within reach of you.
Alaskan cruising is affordable, only the memories are priceless! When it comes to planning your trip, Alaskan Cruises & Land and Sea Vacations are more economical than you might think. With a wide range of options and choices, there's a cruise or cruise tour to suit most any budget."
Have Questions? Need Help? Want More Information?. Call 800.365.1445 Speak to a Certified Alaska Cruise Expert. Ask all your questions, take all the time you need. If you do decide to travel with us, that's great. But, if not, it's still ok. We enjoy sharing our life's travel experiences with you and like-minded travelers, none the less .There is such a variety of cruise ships, itineraries and theme cruises available there is a cruise to fit both your interests and your budget!. So, get together with people you know who would love to cruise, give us a call and we'll take care of the rest. Your group will have a great cruise at great prices plus, added amenities will that make your cruise even more special.
No One Knows Alaska Like We Do. At Alaska Cruises Direct we not only have the largest selection of Alaska Cruises, Land & Sea Vacations and Cruise tours available, we've been there. We know how to show you the great wonders of this land. Our staff is ready to share their expertise with you. You can shop online and compare itineraries, ships and sailing dates from four major-brand cruise lines that have 96% of all Alaska Cruise and Tours. So, if you want to see more, learn more and experience a more memorable side of Alaska, call us, speak to a knowledgeable Certified Alaska Cruise Expert and ask all the questions, find out all the details. Call us at 800.365.1445. The call is free, as so is the advice.
Alaska Cruise Prices
You will find in general, pricing for round-trip seven-night cruises competitive for inside, ocean view and balcony cabins. Inside cabins for sailings during the early part of May or beginning of September start for less than $800.00 per person, Balcony cabins (known as Verandahs on Holland America) will cost you considerably more. For north or southbound sailings, we found inside and ocean view cabins less expensive with Princess, at the start ( early May ) and end ( early September ) of the Alaska cruise season.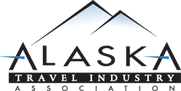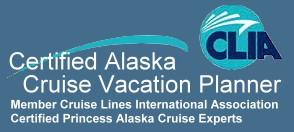 DISCOVER MORE.... Compare all the itineraries, sailing dates, rates, accommodations, excursions, bonus extras, discounts and more..
► ALASKA CRUISES 7 Day Voyage of the Glaciers or Inside Passage Cruises, Sailing from Seattle, Vancouver, 10 -12 Day Alaska Cruises from San Francisco or Los Angeles
► DENALI EXPLORER TOURS 7 Day Voyage of the Glaciers Cruise - Rail & Motorcoach Travel - Denali National Park & More
► DELUXE ESCORTED LAND & SEA VACATIONS Hosted by a tour director with most meals on land included and enhanced sightseeing
► OFF THE BEATEN PATH ADVENTURES Experience the best of Denali Explorer vacations plus time on the Kenai Peninsula near dazzling Kenai Fjords National Park or Copper River just outside Wrangell-St. Elias National Park.

Have Questions? Need Help? Want More Information?. Call 800.365.1445 Speak to a Certified Alaska Cruise Expert. Ask all your questions, take all the time you need. If you do decide to travel with us, that's great. But, if not, it's still ok. We enjoy sharing our life's travel experiences with you and like-minded travelers, none the less.

Everything you need to know before you go and then some!
Raye & Marty Trencher
Certified Alaska Travel Experts
Call us at 800.365.1445
Give Raye & Marty a call. They're looking forward to sharing their passion and love for the region. They're ready to impart their in-depth knowledge of Alaska's diverse culture, wildlife, majestic glaciers and mountain scenery to guests at every awe-inspiring opportunity.
---