Marty & Raye Trencher
Certified Alaska Cruise Travel Advisors
Cruise Direct Online, a Travel Leaders Network Member
Alaska Cruises Direct
At Cruise Direct Online, Raye & Marty Trencher provide intelligent recommendations and Information as Certified Cruise & Cruisetour Experts and Online Travel Guides.
Representing the next generation of experience and know-how to help you plan the perfect Cruise vacation. Cruising is all about inspiration and lasting memories. And our job is to help travelers like you navigate your way through all the choices, and options available before you set off -and, crucially, by acting as a reference point when planning your trip, helping you find your way. Then, we provide intelligent recommendations and reviews, thus limiting the amount of confusing and contradictory information you may have before you. In essence, it's all about helping people like you make the most of an unfamiliar place. Meeting travelers' differing needs. You visit the mega sites, those that sell everything from car rentals to cruises and have huge telemarketing call centers, if you want a one-size-fits-all impersonal approach. You visit us if you want to take advantage of our years of travel experience (i.e. been there-done that, kind of experience) and know-how to help you plan the perfect Cruise vacation.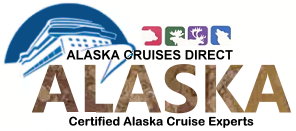 We believe when consumers have access to quality information and reviews they find their journeys enriched by the shared experiences of many others, whether checking on the easiest way to reach Denali National Park and Mt. McKinley , or finding the unexpected side to the Caribbean, or a popular Europe destination. So, give us a call at 800.365.1445. The call is free. The advice is free. We provide objectivity and a level of experience that crowd-sourced companies find difficult to match. What we offer many consumers is what they want most: credible and trustworthy advice, period. Take your time and explore Our destination targeted websites ...see the video's, read all about it. Then, give us a call. Our staff is ready to share their expertise with you. Ask all your questions, find out all the details.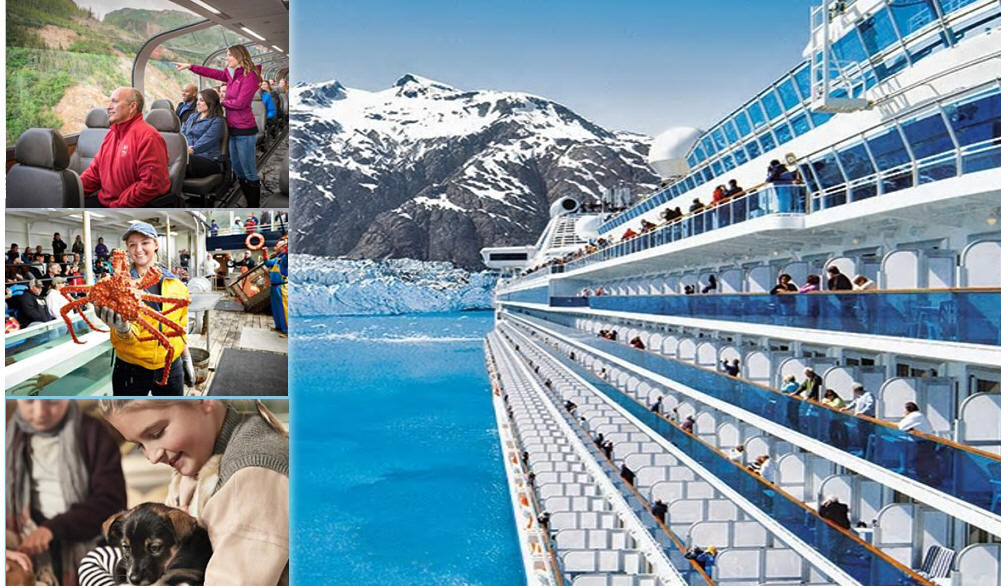 Certified Alaska Cruise Experts
Meet Raye and Marty Trencher, who are part of an exclusive group of travel agents who are recognized by Princess as Certified Alaskan Cruise Experts, and the Alaska Travel Industry Association, earning that distinction for their unique qualifications and knowledge as Alaska cruise planning professionals. No one knows Alaska like they do. From planning to packing, from discount rates to departure dates, and where and what to see, everything you need to know about Alaska and Alaska cruises and cruise tours Connect with like-minded Alaska cruise travelers that are actually experienced, having been there, and done that! They are eager to share their own stories about visiting Alaska, both from the sea and on the land. If you need help, have questions or want more information, talk to them. They are advocates who love Alaska,, it's people, wildlife, wonders and wilderness.
Raye & Marty have been recognized as two of the top travel consultants in North America by Princess Cruises and hold the highest "Commodore" educational status level with Princess. Alaska Cruises Direct part of Cruise Direct Online.
Core Values

Excellence
We are passionate and committed to excellence in all aspects of our business. We understand the importance of our advice and planning assistance and the impact it has on our customer and cruise line partner relationships.
Expertise
We are a talented, knowledgeable, strategic and innovative team of cruise travel industry leaders who do all in their power to assist each other, our clients and cruise line partners with a positive, professional and approachable attitude.
Destination Inspiration
We will provide and professionally deliver the highest quality destination, information, inspiration and unwavering support to our clients to ensure they have every opportunity to have a successful , meaningful and memorable cruise travel vacation.
Satisfaction
As one of the leaders in Alaska cruise travel, we commit to superior satisfaction by providing the highest quality customer service and timely follow-through to our clients.
Integrity
We adhere to the highest ethical standards of honesty, transparency and fairness and having a respectful and appropriate communication style.

A Personal Touch The Internet Can't Provide!
Insider Tips: You can't Google to get it and you can't even call the cruise lines and ask for it. Untrained call center agents don't know.

People come to us for our expertise, as they are very busy with work and family. They don't have time to search all over the internet or browse social media. Using the services of a Certified Alaska Cruise Expert provides welcome relief for travelers who are tired of wading through a never-ending stream of online information. There are so many resources out there, the research tends to become confusing and overwhelming at times. So, by sharing our best-kept insider tips and secrets, and specializing in Alaska, we focus on the customer experience. A level of service you rarely find today. 20 Years of experience helping people plan their Alaska vacation. Recognized as one of Top Travel Consultants in North America. Certified Alaska Cruise Experts
The Value of Knowledge And Know-How

Ask the Experts : Raye & Marty Trencher
We have Certified Alaskan Cruise Experts who are eager to help you sort through all your options, answer all questions, give you their best advice and book your cruise or cruise tour. Certified Alaskan Cruise Experts have years of hands-on destination experience and expertise in travel to Alaska. And, we're a... Top Selling Agent in North America...so our buying power and connections go a long way to getting you a great deal! Plus, we offer some amazing shore excursions. Choose salmon fishing, taking a helicopter and flight see over and land on glaciers, kayaking, trekking, panning for golf or feel the exhilaration of riding a dogsled, Alaska shore excursions are all adventure!

FREE Alaska Cruise Quote
>>Top Rated Alaska Cruise & Tour Deals 592 Results!
Compare top-rated Alaska cruises, cruisetours, land + sea vacations. Sort by cruise line, ship,
departure port month and ranking to find the right sailing for you. Find and plan your next cruise
to Alaska with Cruisevues: Alaska Cruises Direct Cruise Finder Tool.
DESTINATION ALASKA
Alyeska Anchorage College Fjord Dawson City Denali National Park Dillingham Fairbanks Glacier Bay
Haines Hubbard Glacier Icy Strait Inside Passage Juneau Kenai Kenai Fjords National Park Ketchikan
Misty Fjords Mount Mckinley Portage Glacier Prudhoe Bay Seward Sitka Skagway
Talkeetna Tracy Arm Whittier Wrangell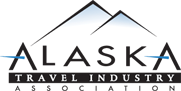 CLIA is the world's largest cruise association. Comprised of the twenty-five major cruise lines that serve North America. Cruises Direct Online is a proud member of CLIA.
In addition, our travel advisors are certified cruise travel experts, recognized with certification, from Princess Cruises, Viking Cruises and others.
Copyright© 2022 - Cruise Direct Online : A Travel Direct Company ALL RIGHTS RESERVED
Fla. Seller of Travel Reg. No. ST-31254 | Terms of Use - Privacy Policy